News

Clannad Will Probably Be Released 2012, says Manga

posted on by Andrew Osmond
Slice of life series planned for U.K. release.
---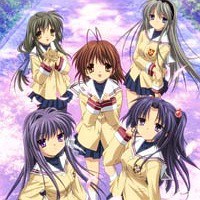 In a twitter message, Manga Entertainment said that it was "pretty sure Clannad will get a U.K. DVD release next year."
Directed by Tatsuya Ishihara and scripted by Fumihiko Shimo, the slice of life anime is based on a visual novel franchise from the software developer Key (Air, Kanon). Its main characters are Tomoya Okazaki, a troubled third year high schooler, and his student acquaintances. The TV version was broadcast in October 2007, a month after a cinema version of the story was released, and it was followed by the sequel series Clannad After Story in 2008.
---
RightStuf - Anime, Manga and More