News

Twitch Site: Colin Firth Offered Villain Role in Oldboy Remake

posted on by Crystalyn Hodgkins
The King's Speech actor offered role as Adrian in Spike Lee's remake film
---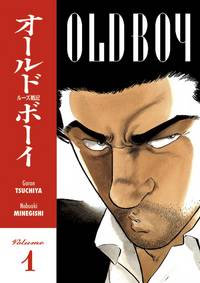 The Twitch film website reported on Friday that actor Colin Firth (The King's Speech, A Single Man, Love Actually) has been offered the villain role of Adrian in Spike Lee's remake of Park Chan-Wook's live-action film Oldboy. Twitch noted that Firth was at one point slated to play a role in Chan-wook's English-language film Stoker, but that did not work out.
Director Spike Lee (Do the Right Thing, Jungle Fever, Malcolm X) signed onto Mandate Pictures' American remake of Oldboy in July, and Josh Brolin is slated to play the male lead. Park's film was itself inspired by Garon Tsuchiya and Nobuaki Minegishi's manga Old Boy.
Last month, a writer for the entertainment trade magazine Variety reported that Mandate Pictures is still filling its female led role for the film since Rooney Mara (The Social Network, The Girl with the Dragon Tattoo remake) passed on it.
Mandate Pictures is developing the project with producers Doug Davison and Roy Lee (The Ring, Dark Water [2005], Death Note and Godzilla remake plans) of Vertigo Entertainment and Lee's 40 Acres & A Mule Productions. Mark Protosevich (Thor, I Am Legend) wrote a script, and Mandate Pictures President Nathan Kahane is serving as executive producer.
The trade magazine Variety earlier described the Korean film's story about "a man who's kidnapped and imprisoned for 15 years. When he's finally released and begins looking into the reason for his captivity, he soon finds out that his kidnapper has even more torturous plans for him." (The original manga has the protagonist imprisoned for a different number of years and does not have the Korean film's added plot twist ending.)
Dark Horse Comics publishes the manga in North America.
---
This article has a follow-up:
Colin Firth Acknowledges Being 'Approached' for Oldboy
(2011-11-19 19:20)