News

Metal Gear Solid's Kojima to Have Supervisory Role on Film

posted on by Lynzee Loveridge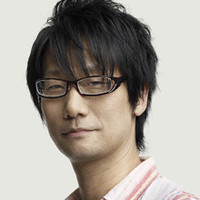 Metal Gear Solid creator Hideo Kojima confirmed that he will have a supervisory role in the Metal Gear Solid live-action film during his Eurogamer Expo developer session on Thursday. Kojima stated that he is not writing or directing the film.
He and producer Avi Arad are leaning towards an unknown actor for the lead role of Solid Snake, although he previously considered Hugh Jackman. "If I talk too much about this, Avi might get mad at me, but after thinking about it more, it's probably better to go for someone new, a rising star, someone who hasn't been typecast before as a particular kind of character, so that's the route we're going right now. Avi is very good at finding these people, and I think we can find someone who can make it big and have Solid Snake be their break into the movie industry."
Konami and Kojima announced new plans for a live-action Hollywood film adaptation of their Metal Gear Solid game franchise during the "Metal Gear 25th Anniversary Party" last month. Columbia Pictures will produce the film, and Sony Pictures Entertainment will produce and distribute.
---