News

'Kick-Heart,' New Koji Yamamura Short to Screen at Ottawa Int'l Animation Fest

posted on

2013-07-16

16:15 EDT
15 Japanese short films to screen at September event
---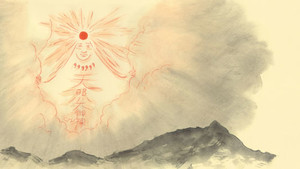 The Ottawa International Animation Festival, which will be held September 18-22 in Ottawa, Ontario, announced its 2013 lineup on Tuesday, which includes 15 short films from Japan.
The "TV for adults" competition category will feature the North American premiere of Koji Yamamura's "Kojiki Hyuga hen (The Hyuga Episode of Kojiki) short (pictured at right) Yamamura's previous work, "Mt. Head," was the first Japanese work nominated for an Academy Award in the animated short film category, and he previously won the OIAF's grand prize in 2007 for "Franz Kafka's A Country Doctor (Kafuka: Inaka Isha)." Yamamura also created the award-winning "Muybridge's Strings" anime short. His newest 4-episode series, produced by NHK Enterprises, follows the Japanese creation myth.
The narrative short-film animation competition will feature Masaaki Yuasa and Production I.G.'s crowd-funded animated short film "Kick-Heart" about two wrestlers in love, as well as Toru Hayai's "Not Over," both of which were previously screened at Annecy. The world premiere of Ikue Sugidono's "Mero Mero (Madly in Love)" will also screen as part of the narrative competition.
The experimental/abstract competition will feature Yoriko Mizushiri's "Futon" (pictured at right), which previously won the Renzo Kinoshita Prize award at the 14th Annual Hiroshima International Animation Festival and the "New Face" award at the 16th Japan Media Arts Festival last year. The USA/Japan collaboration film "Bird Shit" will also compete in this category.
Competing in the "shorts for kids" category is Hideki Shiroma, Syuhei Fukunaga, and Tai Murayama's "Banapara Track: 04 Pilot," which also screened at Annecy, and Uruma Delvi's "Psychedelic Afternoon, which was created to raise funds for children affected by the 2011 Tohoku earthquake and tsunami disaster. The Poland/Japan collaboration film "Katachi (Shape)" will screen in the music video competition, and Yutaro Kubo's "Ishikeri (Kicking Rocks)" will screen in the international showcase.
The competition will also include a number of student graduation films, four of which are from Japan's Tama Art University: Sawako Kabuki's "Ici, là et partout" and "Ketsujiru Juke" (both of which screened at Annecy), Yukie Nakauchi's "Celebration and Chorale," and Manabu Himeda's "Youkosobokudesu Selection." In addition, Saki Iyori's "Ohayo Carotene" will be competing as an undergraduate film. Various other artists from the Tokyo University of the Arts and the Tama Art University will also showcase their work in the school category.
Japan's short films will be screened among 98 total short films, eight feature films, and 50 Canadian showcase films. 1,926 entries from 76 countries were originally submitted to the festival.
---