News

Anime Sols to Launch Campaign for Black Jack OVAs if 1st TV Series Set Hits Goal

posted on

2013-07-30

14:25 EDT
Black Jack
producer Shimizu promotes 1st set in video message; set has US$15.4k of US$22k goal
---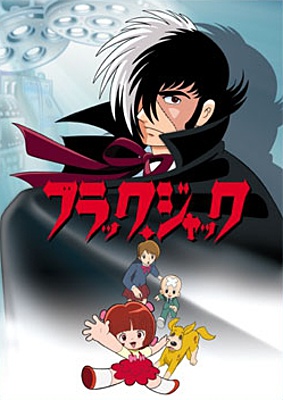 Anime Sols has announced that if its crowdfunding campaign for the first box set of the Black Jack television anime series reaches its fundraising goal, Anime Sols will add a new campaign for a complete box set of all 12 Black Jack OVA episodes in the future. Central Park Media had previously released the 10-episode Black Jack OVA series in North America on DVD, but the two-episode Black Jack Final video anime series has not been released outside of Japan before.
Anime Sols posted a video message on Tuesday from Tezuka Productions general manager and Black Jack producer Yoshihiro Shimizu. In the video, which is viewable to Anime Sols members, Shimizu asks for support in funding for the Black Jack box set, which has currently earned US$15,420 of its US$22,000 goal with one day remaining. Shimizu also advertises the first animated appearance of the character Black Jack in the movie Bander Book, which is also available for streaming at Anime Sols, and tells a story about working on the film with creator Osamu Tezuka.
Character designer Akemi Takeda of Magical Angel Creamy Mami previously posted a similar message in support of Anime Sols, and the first Creamy Mami box set has since reached its goal.
Black Jack and Ninja Robot Tobikage are the only two shows on Anime Sols still funding, the latter of which has earned US$8,055 of the needed US$19,500 with eight hours remaining. The titles that did not meet their crowdfunding goals will continue to be streamed until Anime Sols launches new titles in a few weeks.
Anime Sols launched in May with a starting lineup that also included the original Yatterman televison anime and its 2008 remake, Osamu Tezuka's Blue Blink television anime and Marine Express, Fumoon, and Bander Book films, and Tekkaman, the Space Knight.
Japan's Yomiuri Group announced this crowdsourcing venture with anime studios Pierrot, Tezuka Productions, and Tatsunoko Productions in November.
Thanks to Daniel Zelter for the news tip.
---