News

Dr. DMAT Manga Gets Live-Action Series Starring Tadayoshi Ōkura

posted on by Crystalyn Hodgkins
Series about Tokyo disaster medical team to premiere in January
---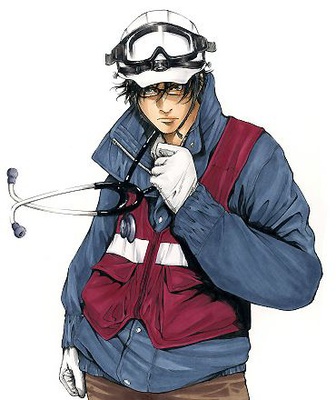 Kanjani Eight band member Tadayoshi Ōkura (Papadol!, Otenki Oneesan) will star in a live-action television adaptation of Akio Kikuchi and Hiroshi Takano's Dr. DMAT ~Gareki no Shita no Hippocrates~ manga. The role will mark the first time Ōkura is performing a starring role in a serialized drama, and will be the first time he will play a doctor. The series, titled Dr. DMAT, will premiere on TBS in January and will air on Thursdays at 9:00 p.m.
The story follows Hibiki Yakumo, a member of Tokyo's Disaster Medical Assistance Team (DMAT) that risks their lives to rescue people trapped by earthquakes, tunnel collapses, train or plane accidents, landslides, poison gas outbreaks, or other disasters. The Tokyo Fire and Disaster Management Agency is also cooperating on the filming.
The following people will also co-star in the show as staff members at a hospital who work with Hibiki: Ai Kato (Umizaru, Ikebukuro West Gate Park), Ichikawa Mikako (Yae no Sakura), Jiro Sato (Meshibana Keiji Tachibana, Gokusen), Yumi Aso (Ōoku: Tanjō - Arikoto・Iemitsu Hen), Hosshan, and Jun Kunimura (Hajimari no Uta, The Wind Rises). Miori Takimoto (Sadako 3D 2, The Wind Rises) will play Hibiki's younger sister, and Ken Ishiguro (Strawberry Night, Maison Ikkoku - Apartment Fantasy) and Hey! Say! Jump band member Yuya Takaki (Gokusen 3) will play members of the Tokyo Fire and Disaster Management Agency's hyper rescue squad.
Takano and Kikuchi launched the manga in Shueisha's Grand Jump Premium magazine in 2010, and the manga will resume serialization in this year's 24th issue of Shueisha's Grand Jump magazine on November 20. Shueisha published the fifth compiled volume of the manga in May.
Source: Mainichi Shimbun's Mantan Web
---