News

Mamoru Hosoda's The Wolf Children Released Monday

posted on by Andrew Osmond
Mamoru Hosoda film on DVD and 'Collectors Edition' combi pack; also, Bleach Series 12 Part 2.
---

On Monday December 23, Manga Entertainment will release the feature film The Wolf Children, directed by Mamoru Hosoda (The Girl Who Leapt Through Time, Summer Wars). The film will be released both as a standard DVD and as a Collector's Edition DVD/Blu-ray Combo Pack (pictured). The latter edition will contain a bonus disc including various extras, plus four hand-illustrated Wolf Children character sketches by Mamoru Hosada.
The film tells the story of Hana, an ordinary young woman in present-day Tokyo. She falls in love with a wolf man and has two children with him, a girl and a boy. Later, Hana and her children are forced to move to the Japanese countryside, where she hopes to bring them up in peace.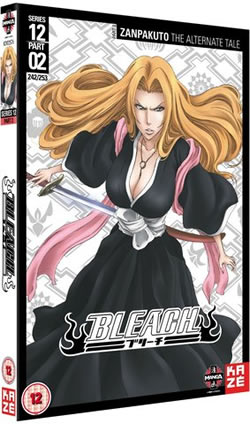 Manga Entertainment will also release Bleach Series 12 Part 2, carrying episodes 242 to 253 of the series.
---