News

Madman's "12 Announcements of Christmas" Day Twelve - Hal

posted on by Jon Hayward
On the twelfth day of Christmas Madman gave the final announcement that the short film,
Hal
, will be released in April 2014;
---
The announcement was made on Madman's facebook page, the series will be released on home formats in 2014;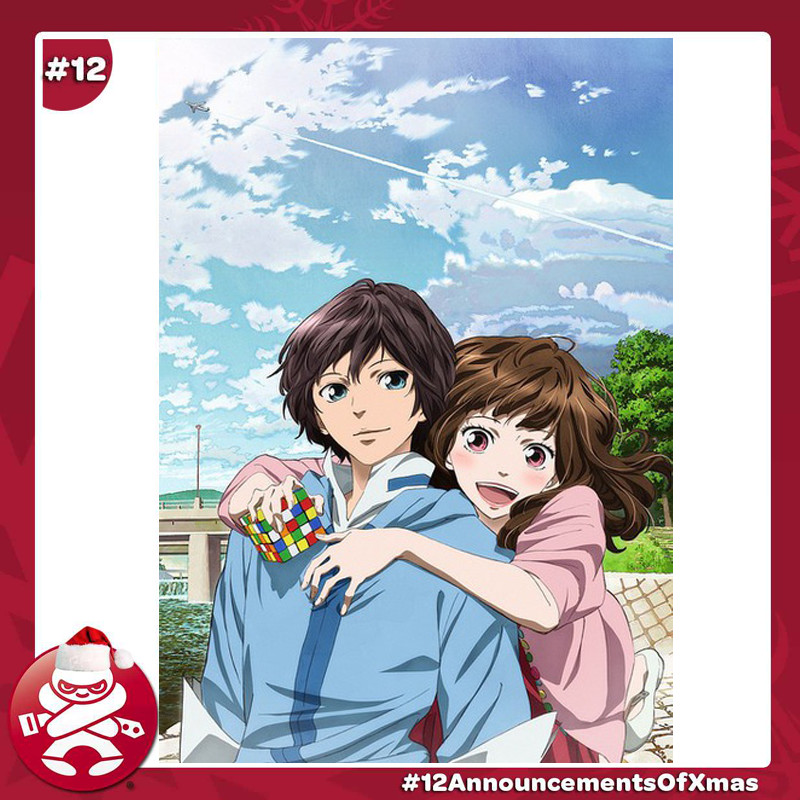 Hal
After losing her partner in a plane accident, Kurumi (voiced by Yōko Hikasa) slowly loses the will to live until Q01, a robotic copy of Hal (Yoshimasa Hosoya), appears to cheer Kurumi up. Though reluctant at first, Kurumi slowly becomes fond of the robot Hal, as Robo Hal begins to uncover parts of Hal and Kurumi's past.
Manga creator Io Sakisaka (Strobe Edge, Ao Haru Ride) created the original character designs and Ryoutarou Makihara (storyboard and episode direction on Guilty Crown, The Tatami Galaxy) made his directorial debut with this film at Wit Studio (Attack on Titan). Izumi Kizara (live-action Sexy Voice and Robo, Q10) wrote the original screenplay.
Katsuhiko Kitada (Guilty Crown, Fullmetal Alchemist: The Sacred Star of Milos) was in charge of the character animation as chief animation director, and Asami Kiyokawa (Paradise Kiss) served as the visual art director. Michiru Oshima (Fullmetal Alchemist, Beck, Blast of Tempest) scored the music.
The film opened on June 8, 2013 and a manga adaptation has been running in Shueisha's Bessatsu Margaret (Betsuma) magazine since (Japan's) spring. Funimation acquired the rights to Hal in July, 2013
Madman's Complete '12 Announcements of Christmas'
---