News

Takehito Koyasu, More Join Daimidaler the Sound Robot Anime's Cast

posted on by Jennifer Sherman
Additional staff, character designs revealed for April
mecha
TV series
---

The official website for the television anime adaptation of Asaki Nakama's Daimidaler the Sound Robot (Kenzen Robo Daimidaler) manga announced additional cast and staff on Friday.
The revealed cast members are:
New staff members include Takahiro Yamada (Battle Spirits Saikyō Ginga Ultimate Zero, Transformers: Robots in Disguise) as mechanical designer and Yutaka Miya (High School DxD, Aoi Sekai no Chūshin de) as prop designer. Shigemi Ikeda (Rozen Maiden – Zurückspulen, Afro Samurai) is serving as art director with Yuki Tsumori (Mushibugyō, Jewelpet Sunshine) contributing color design. Emi Inoue (Daily Lives of High School Boys, Yakitate!! Japan) is directing photography, and Aya Hida (Attack on Titan, Oreimo 2) is editing. Jin Aketagawa (Code Geass: Akito the Exiled, anohana) is directing sound, while Ryosuke Nakanishi (Kuroko's Basketball, High School DxD) is composing music at Lantis.
More character designs were also unveiled:
Nobunaga Shimazaki as Kōichi Madanbashi

Yōko Hikasa as Kyōko Sonan

Natsuki Hanae as Shōma Amaku


Shizuka Ishigami as Namu Mayu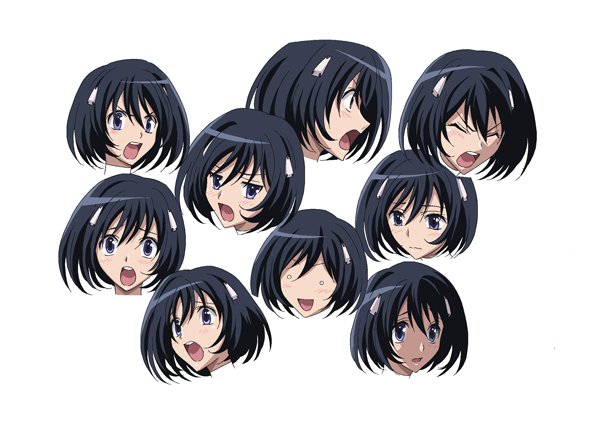 Aya Suzaki as Likantz Seaberry


Takehito Koyasu as Kazuo Matayoshi


Hideyuki Hori as Penguin Emperor


The new cast members are joining Natsuki Hanae as Shōma Amaku, Aya Suzaki as Likantz Seaberry, and Shizuka Ishigami as Namu Mayu.
The series will reunite the staff of the High School DxD television anime series, with director Tetsuya Yanagisawa (Heaven's Lost Property the Movie: The Angeloid of Clockwork, Destiny of the Shrine Maiden, Shattered Angels), scriptwriter Takao Yoshioka (Ikki Tousen, Elfen Lied), character designer and chief animation director Junji Gotō (School Days), production company GENCO, and animation studio TNK (Ikki Tōsen: Xtreme Xecutor).
The comedy centers around a high school boy named Kōichi Madanbashi (played by Nobunaga Shimazaki) who has Hi-ERo particles, the power source to operate the robotic weapon Daimidaler. With the help of Kyōko Sonan (Yōko Hikasa) from the mysterious Prince Beauty Parlor organization, he stands up against the Penguin Empire that troubles humanity.
The manga ran in Enterbrain's Fellows! magazine (now known as Kadokawa's harta magazine) from 2008 to 2012, and Kadokawa published four compiled book volumes. In October, Nakama launched a sequel called Kenzen Robo Daimidaler OGS that runs in harta every other month.
The anime is scheduled to premiere in Japan in April.
Source: Comic Natalie
---