×
remind me tomorrow
remind me next week
never remind me
Subscribe to the ANN Newsletter • Wake up every Sunday to a curated list of ANN's most interesting posts of the week.
read more
News

Sentai Filmworks Adds Short Peace From Akira's Katsuhiro Otomo

posted on by Egan Loo
Omnibus with Oscar-nominated
Possessions
coming to digital outlets & on bilingual Blu-ray/DVD
---
North American anime licensing company Sentai Filmworks announced on Friday that it acquired the Short Peace omnibus project from Katsuhiro Otomo (Akira, Memories, Steamboy). It will be "available soon through select digital outlets and on bilingual Blu-ray & DVD." Eleven Arts will also screen the film in select cities in North America starting on March 3.
Short Peace is an compilation of four short films:
"Possessions" ("Tsukumo")
A lone traveler is confronted by unusual spirits in an abandoned shrine in the 2013 Academy Award-nominated Possessions (Tsukumo), directed by Shuhei Morita (Coicent, Kakurenbo).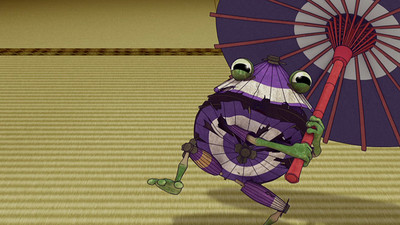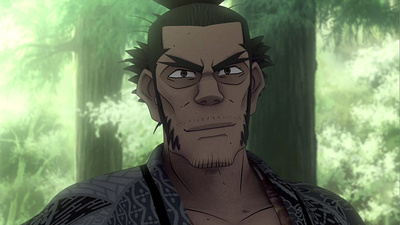 Aoi Yūki
as Komachi Sorimono
Takeshi Kusao
as Kaeru Hebisakka
Screenplay, Director: Shuhei Morita (Kakurenbo, Freedom)
Original Story Concept, Conceptual Design:
Keisuke Kishi
Character Design:
Daisuke Sajiki
(
Kakurenbo - Hide & Seek
)
Music:
Reiji Kitazato
(
Gankutsuou: The Count of Monte Cristo
)
"Combustible" ("Hi-no-youjin")
Grandmaster Otomo himself assumes the directorial reigns for a spectacular tale of love, honor and firefighting in ancient Japan with the multi-award-winning Combustible (Hi-no-youjin).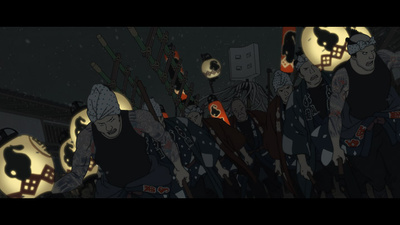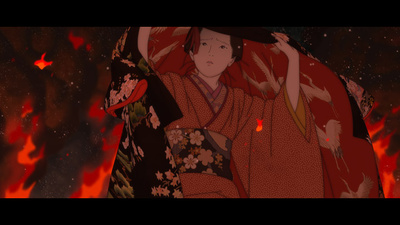 Saori Hayami
as Owaka
Masakazu Morita
as Matsuyoshi
Screenplay, Director: Katsuhiro Otomo
CG Director:
Shūji Shinoda
(
Valvrave the Liberator
)
Art:
Yoshiaki Honma
(
Maburaho
),
Junichi Taniguchi
(
Make-Up! Sailor Senshi
)
Character Design, Visual Concept:
Hidekazu Ohara
(Memories'
Cannon Fodder
)
Music:
Makoto Kubota
"Gambo"
A mysterious white bear defends the royal family from the predations of a red demon in the brutal Gambo, directed by Hiroaki Ando (Five Numbers!) from Redline's Katsuhito Ishii's original story with character designs by Yoshiyuki Sadamoto (Neon Genesis Evangelion).



Mutsumi Tamura
as Kao
Daisuke Namikawa
as Nigenji
Director: Hiroaki Ando (Five Numbers!)
Original Story Concept/Creative Director: Katsuhito Ishii (Redline, Funky Forest: The First Contact, Taste of Tea)
Screenplay: Katsuhito Ishii,
Kensuke Yamamoto
(
Magical Shopping Arcade Abenobashi
3D effects)
Character Design: Yoshiyuki Sadamoto (Evangelion, .hack,
Summer Wars
)
Music:
Hikaru Nanase
(
Polyphonica
,
Galaxy Angel
)

"Buki yo Saraba" (A Farewell to Weapons)
The focus shifts from supernatural to science fiction for the action packed A Farewell to Weapons (Buki yo Saraba), as Mobile Suit Gundam designer Hajime Katoki helms Otomo's tour-de-force saga of men battling robotic tanks in apocalyptic Tokyo.

Original Story: Katsuhiro Otomo
Screenplay, Director: Hajime Katoki (mechanical designs in Gundam franchise, Super Robot Wars)
Character Design: Tatsuyuki Tanaka (Tojin Kit)


Namco Bandai Games will also release all four anime shorts, as well as the fifth part, the Ranko Tsukigime's Longest Day 2D-scrolling action game, on the PlayStation 3 in the West this spring. This version of the compilation will be exclusive to the PlayStation Network in North America and Europe.


---