News

Francesca: Girls Be Ambitious TV Anime's 1st Promo Samples Animation

posted on by Sarah Nelkin
---
Company HeART-BIT is currently streaming the first promotional video for the Francesca: Girls Be Ambitious TV anime. The promotional video tells viewers that Hokkaido is being targeted by Toshizō Hijikata and the rest of the Shinsengumi, who have awakened from their eternal slumber. The little girl Exorcist fights to stop them and protect Hokkaido from a hurricane of ambition. In the midst of this, Francesca awakens to help protect the area of Japan as well.
In addition, the official Facebook page for the project has unveiled more cast members for the anime:
(Note: Historical Japanese names are written in this article in western order, as on the official website.)

Hiroki Takahashi (Yu-Gi-Oh!'s Jonouchi Katsuya, Hetalia - Axis Powers's Japan) as Toshizō Hijikata, the demonic captain of the Shinsengumi. He is very stubborn, and will never be disloyal. He also is good at looking after his subordinates, and is respected because of that. Unfortunately, he also is a bit in love with himself.

Tarusuke Shingaki (Fate/Zero's Kariya, Ghost in the Shell Arise's Togusa) as Kazue Sōma, a man who is a member of the Shinsengumi who gives orders to the troops when Hijikata is not around, but never listens to what other says. Despite this, he is quite the worldly-wise man.

Newcomer Daisuke Nagumo as Nobori Nakajima, a member of the Shinsengumi. He is very clumsy, but also knowledgeable. He raises flowers as a hobby.
The new cast will join: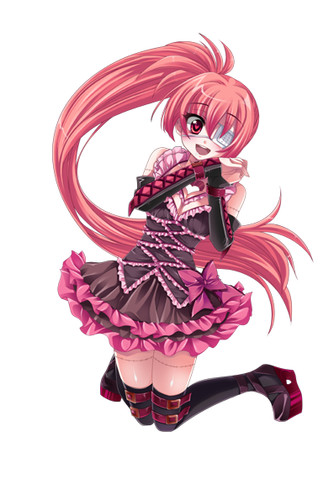 Yui Makino (Sketchbook ~full color'S~'s Hazuki, Tsubasa: RESERVoir CHRoNiCLE's Sakura) as Francesca, the heroine of the story. She's an "undead idol" who's a little spacey, but has a lot of energy. Francesca is a zombie girl with a big appetite, and her favorite foods are dishes from Hokkaido.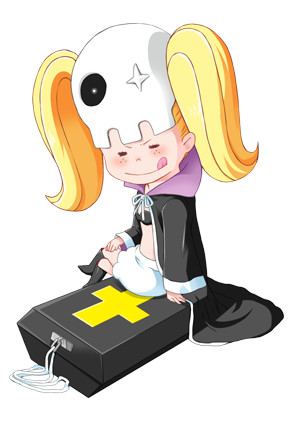 Asami Tano (Smile Precure!'s Cure Sunny, Toriko's Rin) as Exorcist, a girl who is always chasing after Francesca and always gets the short end of the stick because she does so. As Francesca does not pay attention to her much, she is unhappy, but considers the zombie idol her rival. However, she has problems dealing with Francesca's dog, Franken.
The anime will being airing on the Hokkaido Bunka Hōsō TV station in July.
The "local moe character" Francesca was created in 2012 to help promote Hokkaido. A Sapporo-based taxi company had used Francesca at the end of last year in its "Ita Taxi" (a pun on the word itasha or decorated car) campaign. Francesca has her own Twitter, Facebook, and Google+ accounts, and is also inspiring merchandise and an Android app.
---