News

Caligula PS Vita RPG Gets Limited Edition PS Vita Models

posted on by Rafael Antonio Pineda
Bundles feature 4 different laser-etched designs based on June 23 game
---
Sony's Japanese PlayStation website announced on Monday that Sony will release special collaboration models of the PlayStation Vita that will celebrate the release of FuRyu's upcoming Caligula PS Vita role-playing game.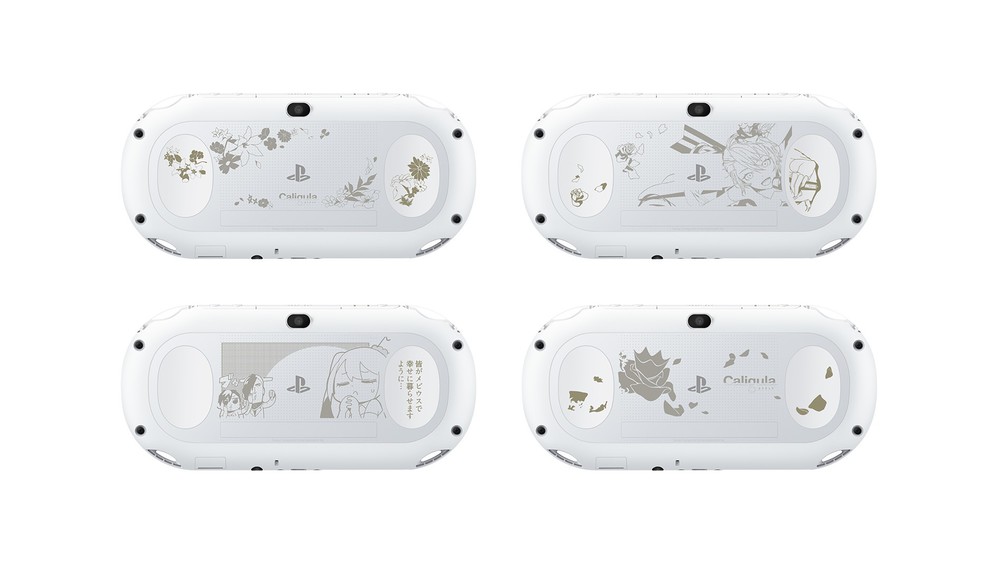 There will be four models, all in Glacier White color. They will be available in four different bundles on June 23, the same day as the game's release. None of the bundles will include the game. All bundles will cost 20,980 yen (about US$192).
The designs are available in Catharsis Flower (upper left in picture above), μ (upper right), Extreme (lower left), and Corolla (lower right) versions. All designs are laser-etched into the PS Vita casing.
Apart from the laser-etched designs of the PS Vita units, the bundles each contain the same content: a pre-installed menu theme (seen below), an original design package, an illustrated sleeve (seen below) a USB cable, an AC adapter, a power cord, documentation, and a priority sales ticket for a special event.
Menu themes: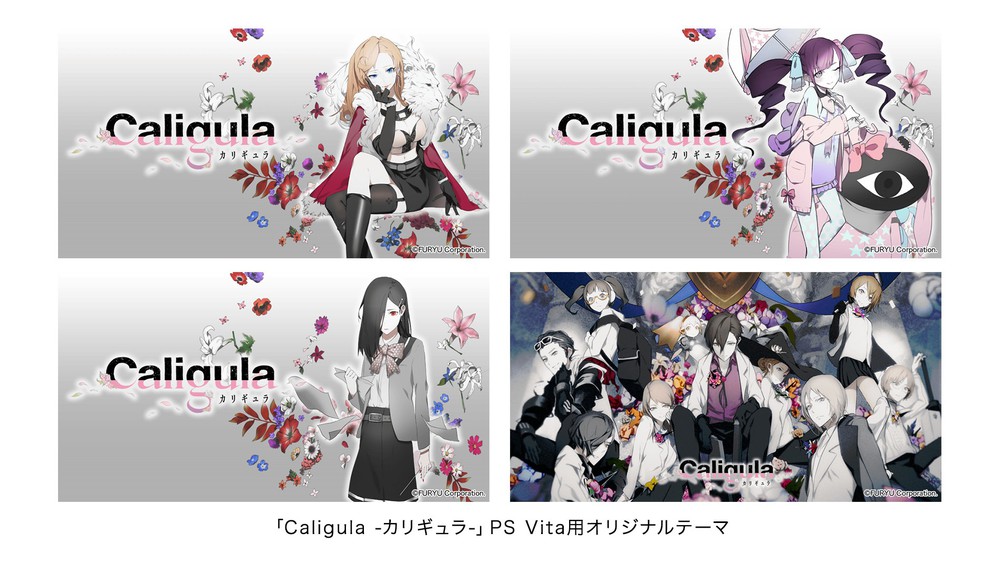 Illustrated Sleeve:


The game will ship in Japan for the PlayStation Vita on June 23. The regular edition will cost 6,980 yen (about US$61) and the download edition will cost 6,389 yen (about US$51).
Famitsu.com describes the game as a "next-generation school juvenile RPG," focused on themes of modern pathology and trauma. The game's title refers to the "Caligula Effect," which is a pattern of behavior where one wants to see or do something more if it is denied to them.
Director Takuya Yamanaka, scenario writer Tadashi Satomi (Shin Megami Tensei: Persona, Persona 2: Innocent Sin, Persona 2: Eternal Punishment), and illustrator Oguchi are on board for the game. Tsukasa Masuko is in charge of sound.
Source: 4Gamer (Junpoco)
---