×
remind me tomorrow
remind me next week
never remind me
Subscribe to the ANN Newsletter • Wake up every Sunday to a curated list of ANN's most interesting posts of the week.
read more
News

Hakuōki Stage Musicals Get 2nd 'Haku-Myu Live' Performance in August

posted on by Kyle Hallmark
New live concert musical will run in Kyoto, Tokyo
---
The official website for Marvelous, Inc.'s series of Hakuōki stage musicals revealed that the series will receive a new live concert musical.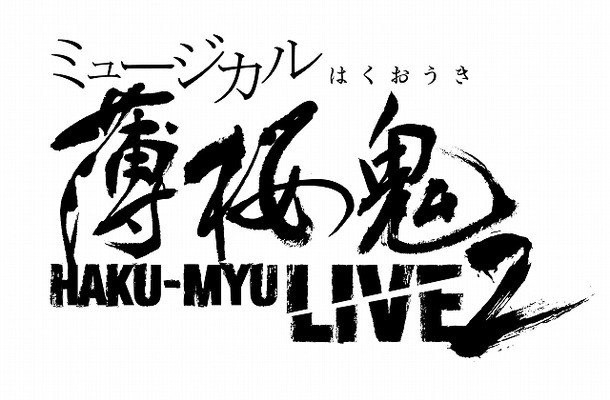 The performance, titled Musical Hakuōki Haku-Myu Live 2, will run from August 12-13 at the Kyoto Gekijō theater and from August 16-17 at Tokyo's Zepp DiverCity theater, and it will feature an all-new story.
The musical will star (character names are listed last name first):
Gaku Matsuda as Hijikata Toshizō
Yoshihiko Aramaki as Okita Sōji
Shōhei Hashimoto as Saitō Hajime
Yumi Fujikoso as Yukimura Chizuru
Tsubasa Kizu as Tōdō Heisuke
Keisuke Higashi as Harada Sanosuke
Shōdai Fukuyama as Nagakura Shinpachi
Shōta Takasaki as Yamazaki Susumu
Taira Imata as Kondō Isami
Atsushi Shiramata as Ibuki Ryūnosuke
Akira Kubodera as Serizawa Kamo
Yūsuke Kashiwagi as Shiranui Kyō
Manji Edogawa as Yukimura Kōdō
Shogo Suzuki as Kazama Chikage
Nobuhiro Mōri is organizing the musical and writing the song lyrics, and Toshihiko Sahashi is composing the music. Shinnosuke Motoyama is in charge of dance choreography and staging, while Yasuhiro Roppongi is supervising the swordplay.
Priority tickets for the musical will be available from May 30 to June 6. Pre-orders for general sale tickets will run from June 14-21, and the tickets will go on sale on July 2. General admission tickets will sell for 8,000 yen (about US$73) and premium tickets will sell for 11,500 yen (about US$104).
The first Musical Hakuōki Haku-Myu Live performance ran in Tokyo in January 2014. The Musical Hakuōki Haku-Myu Live performances are similar to normal musicals in that the actors are in costume and perform on stage with choreography, but there is a minimal set and the audience stands throughout the performance while holding glow sticks, similar to a concert. Marvelous streamed a promotional video for the DVD of the first Musical Hakuōki Haku-Myu Live event in 2014, which previews the performance.
(Click on image below to view the video on Niconico


The Haku-Myu Live shows are also not part of the main numbered stage musicals in the series. The first musical in the main series launched in 2012, and the seventh installment, titled Musical Hakuōki: Shinsengumi Kitan (Hakuōki: Stories of the Shinsengumi), ran in Tokyo in January.
The story of the game franchise and its anime adaptations center around the historical Shinsengumi samurai group in Kyoto during the 19th century.
Source: Anime! Anime! (Yuma)
---