News

Dragon Quest X Online Game Gets New Expansion in November

posted on by Rafael Antonio Pineda
---
Square Enix announced during the "Dragon Quest Natsu Matsuri" event on Sunday that its Dragon Quest X online game will get a new expansion titled Dragon Quest X: 5000-nen no Tabiji, Haruka Naru Furusato e (The 5000 Year Journey, to the Faraway Home Town), which is slated for release on November 16. Square Enix also announced that Dragon Quest X director Chikara Saitō is stepping down as director after the release of the expansion, and that chief planner Takashi Anzai is stepping in as the game's new director (announcement starts at around 8:22:00 in linked video).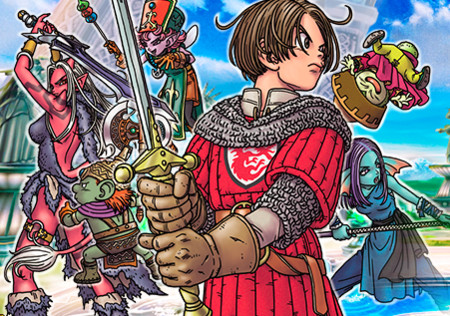 Square Enix released Dragon Quest X on the Wii and Wii U platforms in March 2013, and on the PC in September 2013. Nintendo has also since released Android and Nintendo 3DS versions of the game.
Square Enix will release the game's PlayStation 4 and Nintendo Switch versions on August 17 and September 21, respectively.
Dragon Quest XI: Sugisarishi Toki o Motomete (Dragon Quest XI: Echoes of an Elusive Age), the Dragon Quest franchise's latest main game, shipped in Japan for PlayStation 4 and Nintendo 3DS on July 29. A Nintendo Switch version is also planned. The game will launch in the West next year.
[Via Hachima Kikō (link 2)]
---