Animax Searches for Keroro's New Alien Friend across Southeast Asia
Animax encourages creativity among youths with 'My Friend is An Alien' drawing contest across SEA
Contest launches 14 July 2008 to promote anime series Sergeant Keroro currently airing 6pm weekdays on Animax
Selected entries to be animated and featured on-air on Animax, with Dopod smartphones, Habbo prizes, and Animax premiums to be won
9 July 2008, Kuala Lumpur – How will a new alien friend for the green and lovable Sergeant Keroro and his motley crew of four platoon mates look if it was up to you? Will your original character be cuter than doe-eyed Private Tamama or will it be more serious than the stern Corporal Giroro? More importantly, does YOUR creation have what it takes to be animated and featured ON AIR on Animax, Astro 715?
Youths all across Asia including Singapore, Malaysia, Indonesia, Thailand and the Philippines now have the chance to showcase their creativity at Animax's very first 'My Friend is An Alien' drawing contest, held in conjunction with the broadcast of comedic anime series Sergeant Keroro, Mondays to Fridays at 6.00pm only on Animax, Astro 715!
Starting from 14 July 2008, Animax is partnering with social networking website and virtual community Habbo for the inaugural 'My Friend is An Alien' drawing contest to seek illustrations of alien friends for the iconic Keroro and his colourful and hilarious frog-like platoon. Youths across Southeast Asia are invited to submit drawings of ORIGINAL characters as inspired by the Sergeant Keroro anime series for the chance to have their entries animated and featured on-air on Animax channel across Asia!
Not only will selected entries be animated and featured as part of on-air promos, contestants with the top three entries stand to win a Dopod smartphone handset each and will have their works made into Habbo home stickers. Also up for grabs are goodie bags with exclusive Animax premiums, Sergeant Keroro merchandise, and Habbo credits to be won by 10 of the next best entries.
Running through the length of the Sergeant Keroro series airing on Animax, submission to 'My Friend is An Alien' drawing contest will close on 9 September 2008. Participants are required to submit illustrations of the character's front, back, side, and action poses, as well as a 200-word description of their creation. Further information including rules and submission details is available at Animax Asia's online destination at www.animax-asia.com. To be judged by the Animax Asia team, winners will also be announced online on 16 September 2008, with selected entries to be animated by Animax's award-winning creative team later in the year.
"As with Animax's annual Fashion-Ability and Animax Awards events, the 'My Friend is An Alien' drawing contest provides yet another platform for youths across Southeast Asia to demonstrate their talent and to be recognized for their creativity. The contest is really part of a wider effort by the channel to inspire youths to pursue their creative passion, and to stay committed to their dreams even if they may be unconventional," said Gregory Ho, Vice President & General Manager, Animax Asia.
###
About Animax Asia
Animax Asia is the destination for the ultimate animation experience in Asia. The first 24-hour cable and satellite TV channel with a specialized Japanese animation programming genre, was launched on 1 January 2004 to provide Asia viewers with the latest, most dynamic and innovative programmes from top animation studios and producers in Japan, original productions and music programmes, including those never before seen outside Japan, and exclusive to Animax Asia – to connect with viewers in their areas of interests and create a platform for youths to be inspired and to fulfill their passions.
100% owned by Sony Pictures Entertainment, Animax now reaches over 29 million households across Asia, 24 hours a day, 7 days a week. Animax Asia is broadcast region-wide from Singapore via six dedicated, highly customized services for Korea, Taiwan, Hong Kong, South Asia, Southeast Asia and the Philippines. Animax Asia is a Sony Pictures Entertainment company. More information about Animax Asia can be found at www.animax-asia.com, www.animax-taiwan.com, www.animax-hk.com, www.animaxindia.com and www.animaxtv.co.kr.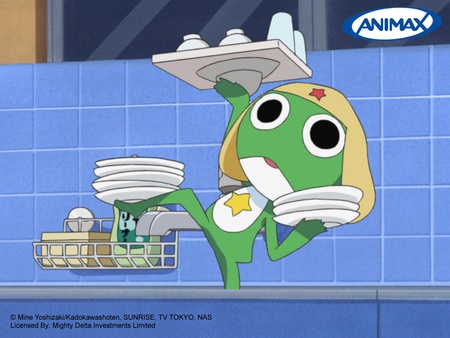 ---