Tony Oliver to appear at Otakon® 2011
Tony Oliver to appear at Otakon® 2011
Baltimore, MD (May 9, 2011) – Voice Actor, producer, director and writer Tony Oliver to appear at Otakon 2011.
Tony Oliver began his career over 25 years ago as an actor on stage and on camera, performing in several feature films and dozens of plays. His first foray into television was as the lead voice in the popular animated series Robotech.
In 1992 Tony was tapped to help create a new kind of children's television show. The result was the mega children's hit, The Mighty Morphin Power Rangers. Tony not only served as the development producer but also wrote the pilot episode, produced the network presentation and story edited the first season. As Supervising Producer, Tony took on the additional responsibilities of writing, producing and directing the Power Rangers live appearances including the February 1994 appearance at Universal Studios, Hollywood, which drew an estimated 50,000 people on a single day. Later in the year he co-developed and wrote the script for the international sensation Mighty Morphin Power Ranger - Live Tour and spent several months in Sydney, Australia consulting on the 20th Century Fox summer release Mighty Morphin Power Rangers - The Movie. Before leaving Saban Entertainment, Tony wrote, produced and directed a Power Rangers retrospective special, which earned significant Saturday morning ratings among kids and was the top rated program on FOX Kids the day it aired.
In 1999 Tony left Saban Entertainment but has continued to develop, produce, voice and direct numerous projects for TV, Film, Video Games, and New Media. More recent projects include .hack//GU a multi-player online video game; Daigunder, an anime series for ABC Family/Disney, Gurren Lagann a breakthrough anime series airing on the Sci Fi Channel, and Eureka Seven: Good Night, Sleep Tight, Young Lovers which premiered on screens nationwide.
Tony's many voice acting credits include Lupin in Lupin the 3rd, Hibiki in Vandread, Gojyo in Sayuki Reload, Harry in Gungrave, Ranmaru in Tokko, Shinbo in Chobits, Ulquiorra in Bleach, Lancer in Fate/Stay Night and Saba in the Mighty Morphin Power Rangers as well as voices in video games such as Dynasty Warriors, World of Warcraft, Everquest, Neverwinter Nights, Xenosaga, Magna Carta II, Kamen Rider: Dragon Knight, Basara 3 and BlazBlue. He is currently directing the English dub of K-ON!
Otakon 2011 will be held July 29 – 31 at the Baltimore Convention Center in Baltimore, Maryland.
ABOUT OTAKON AND OTAKORP, INC.: Now entering its eighteenth year, Otakon is an annual celebration of Japanese and East Asian popular culture, and also one of the largest gatherings of fans in the United States. Otakon celebrates popular culture as a gateway to deeper understanding of Asian culture, and has grown along with the enthusiasm for anime, manga, video games, and music from the Far East. Since 1999, Otakon has been held in Baltimore, Maryland; currently, Otakon is one of Baltimore's few large, city-wide events, drawing over 29,000 individual members for three days each year (for a paid attendance of over 80,000 turnstile attendees). Otakon is a membershipbased convention sponsored by Otakorp, Inc., a Pennsylvania-based, 501(c)3 educational non-profit whose mission is to promote the appreciation of Asian culture, primarily through its media and entertainment. Otakorp, Inc. is directed by an all-volunteer, unpaid staff – we are run by fans, for fans.
For more information about Otakorp, Inc., see http://www.otakon.com/otakorp/index.asp
For more information and the latest news on Otakon 2011, see http://www.otakon.com/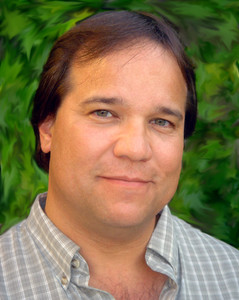 ---