×
remind me tomorrow
remind me next week
never remind me
Subscribe to the ANN Newsletter • Wake up every Sunday to a curated list of ANN's most interesting posts of the week.
read more
Alamo Drafthouse to Host Triple Feature of VIZ Media's Berserk: The Golden Age Arc
VIZ MEDIA ANNOUNCES TRIPLE-FEATURE ANIME THEATRICAL PREMIERE OF BERSERK: THE GOLDEN AGE ARC TRILOGY AT ALAMO DRAFTHOUSE CINEMA LOCATIONS IN HOUSTON, TX
Texas Anime Fans Will Go Wild For Back-To-Back Screenings Of All Three Dark Fantasy Medieval Action Anime Films In October; Special Triple-Feature Ticket Price For Only $15
San Francisco, CA, October 2, 2013 – Viz Media, LLC (Viz Media), the largest distributor and licensor of anime and manga in North America, delivers the bloody arms and armor action of the BERSERK: THE GOLDEN ARC anime feature film trilogy to Houston for a pair of very special triple-feature screenings at the Alamo Drafthouse Cinema Houston Mason Park and Vintage Park locations.
BERSERK: THE GOLDEN AGE ARC I, II and III (subtitled) premieres on Saturday, October 26th at the Alamo Drafthouse Cinema - Vintage Park, located at 114 Vintage Park Blvd., Houston, TX; (713) 715-4707.
BERSERK: THE GOLDEN AGE ARC I, II and III (English dubbed) also screens on Sunday, October 27th at the Alamo Drafthouse Cinema - Mason Park, located at 531 S. Mason Rd., Katy, TX 77450; (281) 492-6900.
Tickets are only $15.00 for all three film screenings are on sale now. For specific show times and advance tickets, please visit
http://drafthouse.com/movies/berserk

-the-golden-age-arc-i-ii-and-iii/houston
.
BERSERK: THE GOLDEN AGE ARC film trilogy was produced in Japan by the legendary Studio 4ºC, and is based on the bestselling medieval dark fantasy manga (graphic novel) series created by
Kentarou Miura
.
BERSERK: THE GOLDEN AGE ARC I – THE EGG OF THE KING (rated TV-MA) follows lone mercenary Guts as he travels the land where a hundred-year-old war is taking place. His ferocity and ability to take down enemies attracts the attention of Griffith, leader of the mercenary group "The Band of the Hawk," and Guts is recruited to the unit. Thanks to their continued victories on the battlefield, the bond between Guts and Griffith deepens, but despite all their success, Guts begins to question his reasons for fighting for Griffith's dream. Unknown to Guts, this unyielding dream is about to bestow a horrible fate on them both.
BERSERK: THE GOLDEN AGE ARC II - THE BATTLE FOR DOLDREY
(rated TV-MA) picks up the story as Guts mistakenly believed, for three years, that his mission was to pursue Griffith's dream together with him. But in order to become Griffith's equal and truly be called his friend, Guts realizes he will have to leave the Band of the Hawk. At the same time, a bloody battle to capture the impenetrable Fortress of Doldrey from the Empire of Chuder is about to begin. The Band of the Hawk will face an army 30,000 strong!
The saga reaches its stunning finale in
BERSERK: THE GOLDEN AGE ARC III - THE ADVENT
(rated TV-MA). It's been a year since Griffith's imprisonment by the Kingdom of Midland. Once praised as the saviors of the Midland, The Band of the Hawk has been on the run and is on the brink of breaking apart. Much to everyone's surprise, Guts returns to the Hawks and the search for Griffith begins!
The BERSERK manga series, by Kentarou Miura, debuted in Japan in 1989 and quickly drew a devoted following, going on to sell more than 30 million copies worldwide. The series, still ongoing in Japan, has been published in North America and the UK, as well as in France, Germany, Italy, Spain, Russia, and Latin America. The BERSERK manga has also inspired a popular anime television series and has spawned a variety of related video games, collectable figures and toys, and music soundtracks, as well as the current BERSERK: THE GOLDEN AGE ARC film trilogy.
For more information on the BERSERK: THE GOLDEN AGE ARC film trilogy, please visit the official
Facebook
page at:
www.facebook.com/BerserkFilm
.
About Viz Media, LLC
Headquartered in San Francisco, California, Viz Media distributes, markets and licenses the best anime and manga titles direct from Japan. Owned by three of Japan's largest manga and animation companies,
Shueisha, Inc
.,
Shogakukan, Inc.
, and
Shogakukan-Shueisha Productions
, Co., Ltd., Viz Media has the most extensive library of anime and manga for English speaking audiences in North America, the United Kingdom, Ireland and South Africa. With its popular digital manga anthology
WEEKLY SHONEN JUMP
and blockbuster properties like
NARUTO
,
BLEACH
and
INUYASHA
, Viz Media offers cutting-edge action, romance and family friendly properties for anime, manga, science fiction and fantasy fans of all ages. Viz Media properties are available as graphic novels, DVDs, animated television series, feature films, downloadable and streaming video and a variety of consumer products. Learn more about Viz Media, anime and manga at
http://www.VIZ.com
.
About Alamo Drafthouse Cinema
Alamo Drafthouse is
AN Entertainment
brand comprised of the acclaimed cinema-eatery chain, the largest genre film festival in the United States and a collectible art gallery. Named "the best theater ever" by Time Magazine, the Alamo Drafthouse Cinema has built a reputation as a movie lover's oasis not only by combining food and drink service with the movie-going experience, but also introducing unique programming and high-profile, star studded special events. Alamo Drafthouse Founder & CEO, Tim League, created Fantastic Fest, a world renowned film festival dubbed "The Geek Telluride" by Variety. Fantastic Fest showcases eight days of offbeat cinema from independents, international filmmakers and major Hollywood studios. The Alamo Drafthouse's collectible art gallery, Mondo, offers breathtaking, original products featuring designs from world-famous artists based on licenses for popular TV and Movie properties including Star Wars, Star Trek & Universal Monsters. The Alamo Drafthouse Cinema is expanding its brand in new and exciting ways, including the launch of Drafthouse Films, a new film distribution label and plans to extend its theaters and unique programming philosophy to additional markets across the United States. More information about Alamo Drafthouse franchise opportunities are available on the official website
http://www.drafthouse.com
.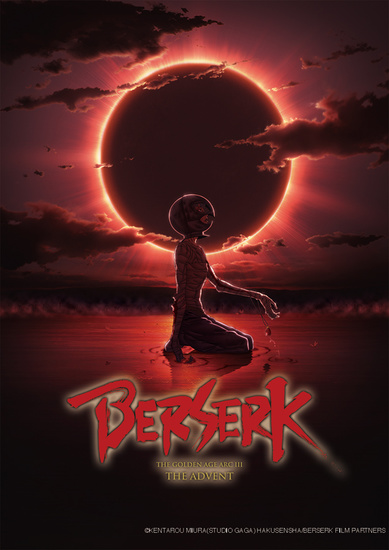 ---
discuss this in the forum (1 post)
|