Battle Princess of Arcadias Coming to PSN in June
Santa Ana, Calif. (May 7, 2014) – NIS America is happy to announce that the beautiful side-scrolling beat-em-up action RPG,
Battle Princess of Arcadias
, will be available on PlayStation®3 as a PSN exclusive June 17 in North America and June 18 in Europe!
For more information, please visit
NISAmerica.com/games/arcadias/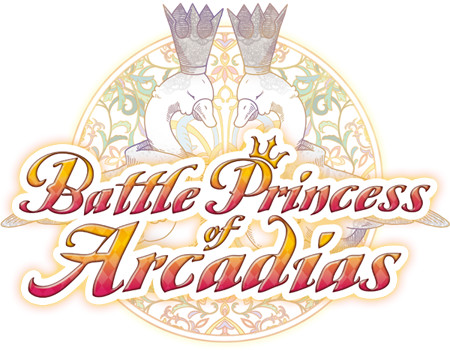 About the Game
The kingdom of Schwert was once peaceful and beautiful. But now it's been overrun by monsters, and as the Battle Princess Plume, it's up to you to set things right in this colorful, high-speed action RPG! Recruit a group of warriors and engage in skirmishes against the enemy before taking on huge and powerful bosses in epic siege battles!
You'll also get to delight in an extensive upgrade system. As you stomp the enemy into the ground throughout each level, you'll collect weapons and materials that you can use to enhance your gear. You'll be able to unlock new skills based on your weapon and its level, and with enough time and effort, you can even transform your gear into new, more powerful weapons! Fight your way through each area, gaining new characters and abilities, gathering heaps of treasure, and upgrading your weapons and gear, all on your way to victory!
Key features:
Hand-to-Hand Combat:
Take on wave after wave of enemies as you switch between a variety of characters in real time!
Super Boss Battles:
Face off against massive enemies, each with their own violently dynamic skills and attacks!
Tons of Weapons, Tons of Skills:
Each character has their own weapon specialty, complete with a bevy of unique skills and combo attacks. Swords, spears, axes, guns—you name it, we got it!
Release date
: June 17, 2014 (NA) : June 18, 2014 (EU)
Platform
: PlayStation®3 (PSN)
Genre
:
Action Adventure Player(s)
:
Single Audio
: : Japanese
ESRB/PEGI/USK
: T/12+/12+
Publisher
: NIS America, Inc.
Developer
: Nippon Ichi Software
About NIS America
In 2003, NIS America was established in Southern California to bring exciting, one-of-a-kind Japanese culture to North America. NIS America's team members devote themselves to the fans. Their respect for their fans is at the heart of everything they do. As an established entertainment publisher in the U.S., NIS America is committed to continuous growth and improvement.
NIS America is a subsidiary of Nippon Ichi Software, Inc., a Japanese company famous for its unique line of strategy RPGs with titles such as
Disgaea, Phantom Brave
, and
Makai Kingdom
. NIS America has also become a publisher of Japanese anime titles, such as
Toradora!, WAGNARIA!!
, and Natsume's Book of Friends.
NIS America, Inc.
4 Hutton Centre Dr. Suite 650 Santa Ana, CA 92707
NISAmerica.com



---
---