Kodansha Announces New Releases for Fairy Tail, Noragami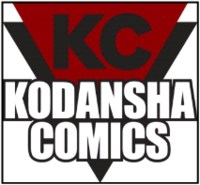 Kodansha Announces New Releases for Hit Series Fairy Tail, Noragami

New York, New York (August 29, 2015) – During their panel at Waku Waku+NYC today, leading US manga publisher Kodansha Comics announced several new series and releases in bestselling franchises Fairy Tail and Noragami.
Fairy Tail: Ice Trail is a spinoff by Yūsuke Shirato of Hiro Mashima's perennial hit series about an irrepressible wizard guild, which has been adapted into a long-running, popular anime. The new spinoff depicts fan-favorite character Gray Fullbuster's journey from losing his teacher to becoming a member of the Fairy Tail guild. Fairy Tail: Ice Trail, titled Tale of Fairy Tail: Ice Trail in Japan, will debut during the 2015 holiday season!
Noragami: Stray Stories, known as Noragami: Shuishu in Japan, is a collection of more lighthearted short stories from Noragami creator Adachitoka, featuring all the characters fans have come to love and root for. Stray Stories hits stores November 2015, just as the second season of the hit anime will be in full swing!
Due out in spring 2016, Fairy Tail: Master's Edition 2 will collect volumes six through ten of the hit manga in an enormous 7-by-10.5-inch size on high-quality paper, in the vein of the Attack on Titan: Colossal Edition. The first Master's Edition is coming to stores this October, and both the first and second Master's Editions will retail for $39.99.
About Kodansha USA Publishing, LLC
Established in New York in 2008, Kodansha USA Publishing (KUP) is a subsidiary of Kodansha, Japan's largest publisher. Its manga imprint is Kodansha Comics, which began by releasing Katsuhiro Otomo's Akira and Masamune Shirow's The Ghost in the Shell. Today, thanks to hits like Attack on Titan, Sailor Moon, Noragami, and Fairy Tail, it is now the No. 2 manga publisher in the United States by revenue. Kodansha Comics is distributed by Penguin Random House Publisher Services.
Fairy Tail ©Hiro Mashima/Kodansha, Ltd. All rights reserved.
Fairy Tail: Ice Trail ©Hiro Mashima/Yūsuke Shirato/Kodansha, Ltd. All rights reserved.
Noragami: Stray Stories ©Adachitoka/Kodansha, Ltd. All rights reserved.

---