Interest

Daily Cosplay

One Piece's Crocodile

posted on by Bamboo Dong
Taken at Aniwave 2011 in Wilmington, NC
---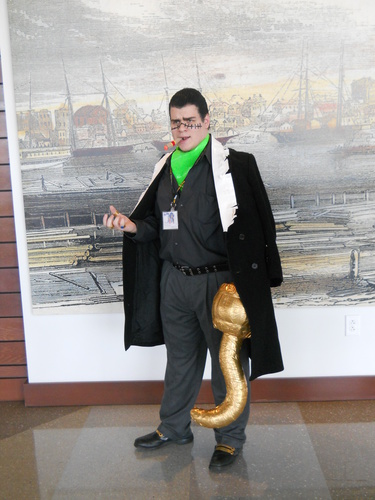 In the above photo, cosplay Brian Moran portrays the character Crocodile from the manga and anime TV series One Piece. In the series, Crocodile is the president of the criminal organization Baroque Works. He was eventually transfered to the underwater prison Impel Down with a life sentence, but orchestrates an escape with 240 others.
This photograph was taken at Aniwave in Wilmington, NC on December 5, 2011.
Photo © Brian Moran
To submit a Daily Cosplay photo, e-mail interest (at animenewsnetwork.com). Please include the name of the copyright owner (typically the photographer) of the image, as well as where the photo was taken.
---