Interest

Daily Cosplay

Soul Eater's Death the Kid & Shinigami

posted on by Gia Manry
Taken at Anime Expo 2010 in Los Angeles
---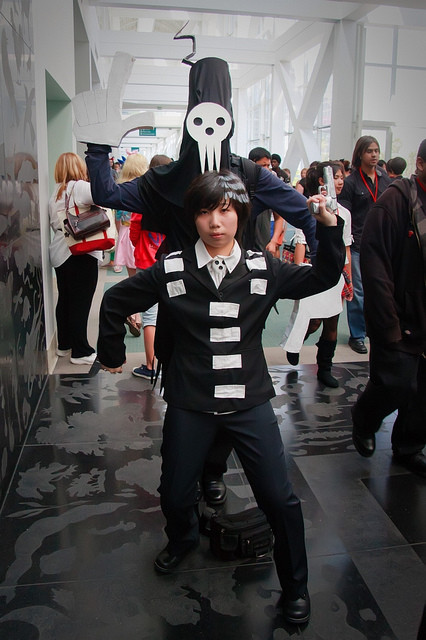 In the above photo, two unidentified cosplayers portray Death the Kid and Shinigami-sama (Lord Death in the English version), characters from Atsushi Okubo's manga Soul Eater and its television anime adaptation. In the series, Lord Death is the personfication of Death and the founder and headmaster of the school in which Soul Eater takes place. Death the Kid is his son, a young man whose obsessive-compulsive need for symmetry leads him to wield two guns (the Thompson twins).
Image © Rian Castillo
To submit a Daily Cosplay photo, e-mail interest (at animenewsnetwork.com). Please include the name of the copyright owner of the photo.
---
RightStuf - Anime, Manga and More