Interest

Bandai Sells Hello Kitty Robot in Die-Cast Metal With Shooting Fists

posted on
Chōgōkin
Hello Kitty
comes with tiny Hello Kitty pilot, multiple modes
---

Bandai announced on Thursday that it will sell "Chōgōkin Hello Kitty," a die-cast metal and ABS feline robot that shoots its "Rocket Punch" fists. The toy celebrates the 40th anniversary of the Chōgōkin brand and the 40th anniversary of Hello Kitty, and Bandai plans to sell it throughout the world.


The 105-millimeter-tall (about 4-inch-tall) Chōgōkin Robot is a spitting image of Hello Kitty, and it comes with a tiny 23-millimeter (0.9-inch) Hello Kitty pilot mini-figure.
It even transforms … sort of …
This is its Underwater Mode (you put its ribbon on its feet as flipper fins)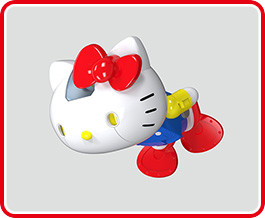 This is its Flight Mode (you put its ribbon on its back as wings)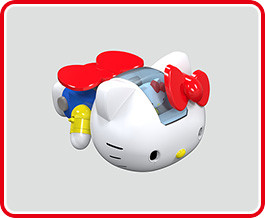 This is its Walking Mode (you bend its feet, and it scoots along on leg wheels)

With a press of a button, the eyes change for different expressions
Normal Mode

Angry Mode

The toy will go on sale next June for 4,400 yen (about US$45). A prototype will be on display at Bandai's Tamashii Nation 2013 exhibit in Tokyo's Akihabara UDX building from Friday to Sunday.
[Via Hachima Kikō]
Images © 1976, 2013, Sanrio Co. Ltd.
---