Interest

More Revealed for Puzzle & Dragons x Hello Kitty Crossover

posted on by Eric Stimson
The hugely popular mobile phone game Puzzle & Dragons will collaborate with Hello Kitty World, another mobile phone game, from January 27 to February 9. Appropriately cutesy dungeons based on Hello Kitty World, complete with amusement park-style music, will appear. The Hello Kitty dungeons will all be "Technical Dungeons," meaning that enemies can use skills in addition to regular attacks. There will be four difficulty levels.

An assortment of Sanrio characters, some modified to fit the game, will appear at various points. Among these are the slimes — Flamie, Bubblie, Woodsie, Shynee, and Baddie — who will become Hello Kitty versions of themselves — Kitty Flamie, Kitty Bubblie, and so on. A boss called Apple Drawn and its evolved form, Hello Kitty World Joker, will also appear deep within.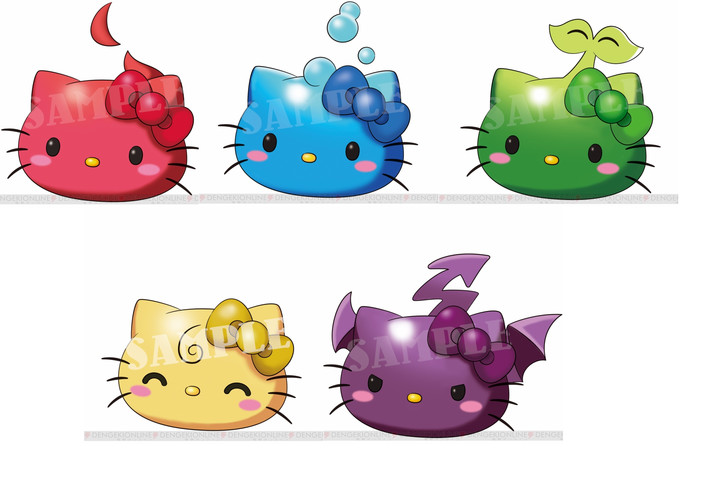 The Norse goddesses Idunn & Idunna will also appear in cutesy Hello Kitty versions, "Kittyn" and "Mimmyna."

Hello Kitty will also appear dressed as a goddess.

The various Sanrio characters that will appear in the game will have evolved versions; for instance, here's Kuromi's evolved form, "Lilith Kuromi."

While the Puzzle & Dragons crossover is taking place, a Puzzle & Dragon-themed amusement park with appropriate attractions and decorations will also be available in Hello Kitty World.
[Via Dengeki Online; Image from Sanrio]
---