News

Otakon Hosts Final Fantasy XII Composer, Eminence Show

posted on by Mikhail Koulikov
Romeo × Juliet
's musicians to perform game, anime music including Sakimoto's work
---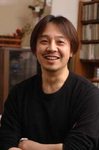 Otakon 2007 has announced that acclaimed video game and anime composer Hitoshi Sakimoto and the string quintet from the international Eminence Symphony Orchestra will be guests at the July 20-22 event at the Baltimore Convention Center in Maryland. Eminence's quintet will perform selections from various video games and anime, including a reprisal of its soundtrack work on Sakimoto's Romeo × Juliet.
Sakimoto is best known for composing the scores to Final Fantasy Tactics, Vagrant Story, and Final Fantasy XII. He also wrote the music for Kaleido Star: Legend of Phoenix - Layla Hamilton Story OVA and Gonzo's recent Romeo × Juliet series. Sakimoto's English-language website hosts a list of video games for which he composed since his debut in 1988.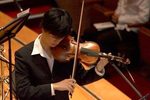 Accompanying Sakimoto to Otakon are five members of the Eminence Symphony Orchestra who performed on Sakimoto's Romeo × Juliet soundtrack. The members include Eminence founder and renowned violist Hiroaki Yura. The quintet will perform passages, with all-new arrangements, from the .hack series, Gundam Seed, Princess Mononoke, Laputa: Castle in the Sky, Neon Genesis Evangelion, Noir, My Neighbor Totoro, Chrono Cross, Xenosaga, and Romeo × Juliet. Eminence's "Destiny: Reunion" concert at Otakon will be a reprise of its "Destiny" concerts in Sydney, Australia and Tokyo, Japan.
---