×
remind me tomorrow
remind me next week
never remind me
Subscribe to the ANN Newsletter • Wake up every Sunday to a curated list of ANN's most interesting posts of the week.
read more
News

Librarians Honor Sand Chronicles, Real, Uzumaki, Japan Ai

posted on by Mikhail Koulikov
4 titles in Top 10 Great Graphic Novels for Teens; 19 manga in YALSA's top 53
---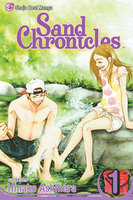 The Young Adult Library Services Association (YALSA), a division of the American Library Association, has named Viz Media's editions of Hinako Ashihara's Sand Chronicles, Takehiko Inoue's Real, and Junji Ito's Uzumaki manga to its annual list of "Top Ten Great Graphic Novels for Teens" this week. YALSA also recognized Aimee Major Steinberger's autobiographical Japan Ai: A Tall Girl's Adventures in Japan, which is published by Go! Comi. This is the third year that the association has put together such a list. In 2007, Tsugumi Ohba and Takeshi Obata's Death Note was the only manga represented, while last year's top 10 included Yuji Iwahara's King of Thorn (Tokyopop), Setona Mizushiro's After School Nightmare (Go! Comi), and Kaoru Mori's Emma (CMX).
Beyond the top 10 titles, YALSA has also announced 43 more graphic novels that its award committee chose as the year's Great Graphic Novels for Teens. 154 books and series which published between September 2007 and December 2008 were nominated for recognition. YALSA selected the winners on the basis of both their literary and artistic qualities, and for being books that teenagers would be interested in. The top 10 were then picked from the 53 total winners, but the rest were not ranked. In all, 19 of the 53 titles originated in Japan.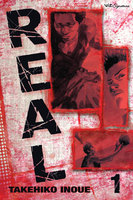 In addition to Viz's three titles in the top 10 list, books from six other Viz series were named as part of the Great Graphic Novels for Teens: Yumi Hotta's Hikaru no Go volumes 12 and 13, Inoue's Slam Dunk volume 1, Kazune Kawahara's High School Debut volumes 1 and 2, Masashi Kishimoto's Naruto volumes 28 through 31, Ai Yazawa's NANA volumes 8 through 12, and the first three volumes of Chica Umino's Honey and Clover. With this, Viz leads all manga publishers, followed by CMX with three winners: the first volume of Kyoko Shitou's Key to the Kingdom, the first two of Nari Kusakawa's Two Flowers for the Dragon, and the first three of Yuki Nakaji's Venus in Love.
Yen Press and Vertical both have two winning series: the initial volume of Yukako Kabei's Kieli and Satoko Kiyuduki's Shoulder a Coffin, Kuro volumes 1 and 2 from Yen, and Osamu Tezuka's first three volumes of Dororo and first volume of Black Jack from Vertical. Two smaller publishers, DrMaster and Go! Comi, each had one manga title honored: Yūki Fujisawa's Metro Survive volumes 1 and 2, and Yu Yagami's Hikkatsu! 1 through 3. Tokyopop had three winning series, including volumes 20 and 21 of Natsuki Takaya's Fruits Basket and two Korean titles: In-Wan Youn's Deja-Vu: Spring, Summer, Fall, Winter and Hee Jung Park's Fever.

YALSA also honored Daniel H. Pink's nonfiction The Adventures of Johnny Bunko: The Last Career Guide You'll Ever Need (Riverhead), which is illustrated like a manga, and Mariko Tamaki's Emiko Superstar. The latter was published by DC Comics' now-defunct Minx imprint, which tried to create original manga-influenced comics that would appeal to American teenage girls.
YALSA announced the awards at the conclusion of the American Library Association's mid-winter meeting, which was held this year in Denver, Colorado. For comparison, 43 separate titles received the Great Graphic Novel honor last year — 14 of them from Japan, and one from Korea. The year before, only five manga were among the 67 total books honored.
---