News

Anime Expo to Host Director Seiji Mizushima

posted on by Crystalyn Hodgkins
Gundam 00, Fullmetal Alchemist director to attend July 1-4 convention
---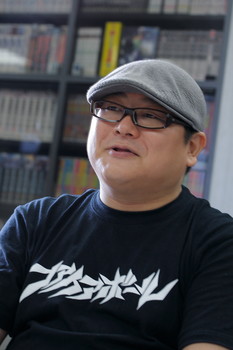 Anime Expo announced on Thursday that veteran director Seiji Mizushima will appear as a Guest of Honor at the July 1-4 event in Los Angeles. Mizushima has worked in the anime industry for over 20 years and has directed such titles as Shaman King, Fullmetal Alchemist (2003-2004), Gundam 00, Hanamaru Kindergarten, Generator Gawl, Dai-Guard, Zaion: I Wish You Were Here, and Oh! Edo Rocket. He oversaw episode 9 of the original Neon Genesis Evangelion anime series with its famous synchronized dancing attack sequence.
During the convention, Mizushima will hold a meet-and-greet, an autograph signing and a focus panel. Mizushima revealed at FanimeCon last month that he plans to announce his new project soon.
Mizushima has previously appeared at Anime Expo 2006 and 2009.
Mizushima joins previously announced guests of honor J-Pop band NIRGILIS, Vocaloid songwriter Onyx Kobayashi, ASCII Weekly Magazine Chief Executive Editor Toshihiro Fukuoka, J-pop dance group Danceroid, Crypton CEO Hiroyuki Itoh, Crypton producer Wataru Sasaki, Idea Factory's Kenta Sugano and Katsuyuki Hirano, singer Maon Kurosaki, manga creator Izumi Matsumoto, comic creator Fred Gallagher, virtual pop idol Hatsune Miku, Japanese pop trio Kalafina, president of Nippon Ichi Software Sohei Niikawa, television host/blogger Danny Choo, voice actor Vic Mignogna and Japanese voice actress and singer Miyuki Sawashiro.
---