News

Xam'd Volume 1 on DVD/Blu-Ray Monday

posted on by Andrew Osmond
Also DVD release of Volume 2 of Casshern Sins.
---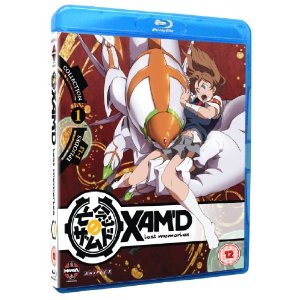 On Monday July 18, Manga Entertainment will release the first volume of Xam'd Lost Memories on DVD (RRP £24.99) and Blu-Ray (£34.99). Xam'd is animated by the Bones studio (also responsible for both versions of Fullmetal Alchemist, Eureka 7 and Darker than Black). The story concerns a schoolboy, Akiyuki, whose homeland comes under attack. Akiyuki is caught in an bus explosion and finds himself transforming into a humanoid warrior called the Xam'd. The series was originally released as a video download for the Playstation Network.

Monday also sees Manga Entertainment's release of the second volume of Casshern Sins. In the Madhouse-animated remake of the 1973 anime Shinzo Ningen Casshan, the robotic Casshern wanders a desolate future world. The first volume was released in May in both DVD and Blu-Ray editions, but Manga later said that the Blu-Ray had sold "badly." The second volume is only available as a DVD (RRP £24.99) carrying episodes 13 to 24.
---
this article has been modified since it was originally posted; see change history