News

Ultraviolet: Code 044 to Begin Airing on G4 This Month

posted on by Crystalyn Hodgkins
1st episode of Ultraviolet film's spinoff by
Osamu Dezaki
to air on February 19
---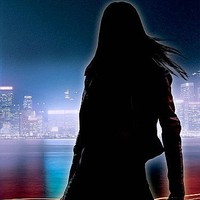 The Zap2it and TV Guide television listings for the G4 channel are listing that the station will begin airing the Ultraviolet: Code 044 television anime series this month. The listings indicate that the first episode, "Tabidachi," is slated to air on Sunday, February 19 at 12:00 a.m., right after the station airs the original live-action Ultraviolet film on Saturday starting at 10:00 p.m.
The 2008 12-episode anime adapted Kurt Wimmer's 2006 live-action Ultraviolet film which starred Milla Jovovich. The late director Osamu Dezaki (Ashita no Joe, Aim for the Ace!, Rose of Versailles) worked with the anime studios Madhouse and Tezuka Productions on this project. Romi Paku (Fullmetal Alchemist's Ed, NANA's Nana Osaki) voiced the main character "044," a female warrior genetically engineered with high combat skills and ordered by the government to annihilate a vampire army. Sony Music Entertainment had hinted in 2009 that the anime would be coming to the United States "soon," and Crackle began streaming the series in April 2011.
Thanks to Mohji for the news tip.
Image © 2008 Sony Pictures Enertainment (Japan) Inc.
---