News

Rock Band GReeeeN Creates Its 1st Animated Music Video

posted on by Joseph First
---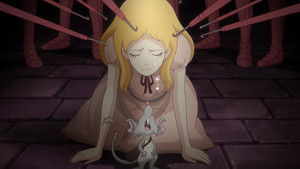 The four-member musical group GReeeeN completed an animated music video for its latest song, "Misenai Namida wa, Kitto Itsuka" (Hidden Tears, Surely Someday…) The director for the group's first animated video, Hisashi Kikuchi, drafted the original story for the piece. Another contributor, Saburo Hashimoto, had previously directed episodes of various anime such as Golgo 13, as well as episodes of The Little Mermaid and Gargoyles television series at Walt Disney Animation Japan.

The members of the band said that the title and the song itself represents "tears that are concealed to try to hide one's weakness, by a person so dignified and noble that she will save someone. Kikuchi made a story for the video based on the ideas that we came up with."
Kikuchi said that his desire to depict song's powerful impression of "the untapped potential of humanity" was the springboard for his story concept for the video. The video follows a solitary girl as she struggles to change a world controlled by evil.
"Misenai Namida wa, Kitto Itsuka" will be the theme song for the live-action television series Strawberry Night starring Yūko Takeuchi. The limited edition of the single and music video will include a picture book when it ships on February 19. Last year, GReeeeN contributed the theme "Ai Uta" ("Love Song") for another commercial that Rintaro (Galaxy Express 999, Metropolis) directed at the anime studio Madhouse for Meiji's fruit juice gummi candies.
Source: Mainichi Shimbun's Mantan Web
---