News

Twitch Site: Elizabeth Olsen Offered Role in Oldboy Remake

posted on by Justin Sevakis
Spike Lee-directed remake to star Josh Brolin, no date announced
---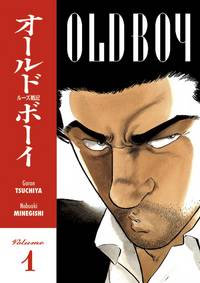 The film website Twitch reported on Tuesday that actress Elizabeth Olsen (The Silent House, Martha Marcy May Marlene) has been offered the female lead role in Spike Lee's remake of Park Chan-Wook's live-action film Oldboy. Park's film was itself inspired by Garon Tsuchiya and Nobuaki Minegishi's manga Old Boy.
Olsen, who is the younger sister of twins Mary Kate and Ashley Olsen, is best known for her recent work in the art house film Martha Marcy May Marlene, about a girl trying to re-assimilate to normal life after fleeing an abusive religious cult. Her other roles have included the horror film Silent House and indie drama Peace, Love, & Understanding.
According to Twitch, Rooney Mara (The Social Network, The Girl with the Dragon Tattoo remake) and Mia Wasikowska (Alice in Wonderland, Jane Eyre, The Kids Are All Right) were previously offered the female lead role in Oldboy, but both had turned it down.
Director Spike Lee (Do the Right Thing, Jungle Fever, Malcolm X) signed onto Mandate Pictures' American remake of Oldboy in July, and Josh Brolin is slated to play the male lead.
Mandate Pictures is developing the project with producers Doug Davison and Roy Lee (The Ring, Dark Water [2005], Death Note and Godzilla remake plans) of Vertigo Entertainment and Lee's 40 Acres & A Mule Productions. Mark Protosevich (Thor, I Am Legend) wrote a script, and Mandate Pictures President Nathan Kahane is serving as executive producer.
The trade magazine Variety earlier described the Korean film's story about "a man who's kidnapped and imprisoned for 15 years. When he's finally released and begins looking into the reason for his captivity, he soon finds out that his kidnapper has even more torturous plans for him." (The original manga has the protagonist imprisoned for a different number of years and does not have the Korean film's added plot twist ending.)
Dreamworks had plans in 2008 to adapt the manga with director Steven Spielberg and actor Will Smith. Soon after Spielberg's planned involvement was made public in 2009, Smith told the Film School Rejects website that Spielberg's team would be adapting the original Old Boy manga, and not remaking Park's film version.
---