News

LA Times: Samuel L. Jackson Joins Oldboy Remake

posted on by Egan Loo
Director Spike Lee recruits his Red Hook Summer composer Bruce Hornsby for remake
---


The Los Angeles Times newspaper reported on Friday that actor Samuel L. Jackson (Jungle Fever, Pulp Fiction, The Avengers) and Grammy-winning musician Bruce Hornsby have joined director Spike Lee's planned remake of the Oldboy film. According to the newspaper's source, Jackson will play a man tortured by the main character; in the original Oldboy film, the visceral scene employed a hammer on the man's teeth, but the remake will have "a different kind of torture."

Hornsby previously worked with Lee on his Kobe Doin' Work documentary and this year's Red Hook Summer film.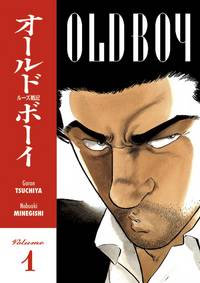 Actor Josh Brolin (Milk, Men in Black 3), actor Sharlto Copley (District 9, The A-Team), and actress Elizabeth Olsen (Silent House, Martha Marcy May Marlene) have been attached to this planned remake of Chan-wook Park's live-action film Oldboy, which is itself an adaptation of Garon Tsuchiya and Nobuaki Minegishi's manga.
The trade magazine Variety earlier described the Korean film's story about "a man who's kidnapped and imprisoned for 15 years. When he's finally released and begins looking into the reason for his captivity, he soon finds out that his kidnapper has even more torturous plans for him." (The original manga has the protagonist imprisoned for a different number of years and does not have the Korean film's added plot twist ending.)
Thanks to Daniel Zelter for the news tip.
[Via Comic Book Movie]
---