News

Japan Touring Film Programme February to March (Updated)

posted on by Andrew Osmond
---
Update - Most of the dates below have now been changed, see the report here.
There will be a touring programme of Japanese films from February 1 to March 27. The programme includes the Madhouse anime film Mai Mai Miracle, and Takashi Miike's live-action Ninja Kids!!!, adapted from an anime series. The venues are the following: ICA London (February 10 - 16), Showroom Workstation, Sheffield (February 17 - 23), mac birmingham (TBA), Queen's Film Theatre, Belfast (March 2 - 5), Filmhouse, Edinburgh (February 24 - March 1), Tyneside Cinema, Newcastle Upon Tyne (TBA), Watershed, Bristol (March 14 - 25), Broadway, Nottingham (March 23 - 28).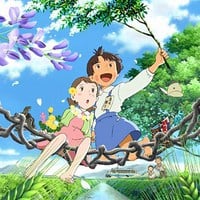 Directed by Sunao Katabuchi, Mai Mai Miracle is adapted from Nobuko Takagi's Mai Mai Miracle (Mai Mai Shinko to Sennen no Mahō) novel. The story is set in 1955 in a town in southwestern Japan, where a nine-year-old girl named Shinko has an ancient family connection to a thousand-year-old province known as Suō. Shinko joins Kiiko, a new transfer student from her school, on a magical adventure. Katabuchi directed Black Lagoon and was an assistant director on Studio Ghibli's Kiki's Delivery Service.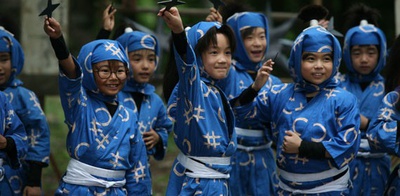 Directed by Takashi Miike, Ninja Kids!!! is a live-action film adaptation of the long-running children's anime and manga Nintama Rantaro. In the film, Rantaro (8 year-old actor Seishirō Katō) and his fellow ninja apprentices train at an elite ninja academy and face various challenges and eccentric characters. The anime began in 1993 and ran for 19 seasons and about 1,500 episodes on NHK. There was also an anime film in 1996 and a new anime film in 2011.
The tour programme is organised by The Japan Foundation.
Via UK Anime News.
---
this article has been modified since it was originally posted; see change history