News

Saki Creator Ritz Kobayashi Takes Time Off Due to Surgery

posted on by Egan Loo
Was injured during research trip, but has recovered to resume high school mahjong manga
---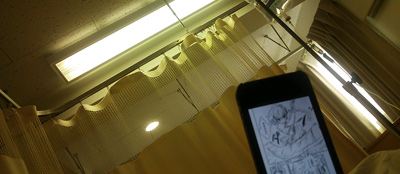 Saki manga creator Ritz Kobayashi announced on her website on Tuesday that her high school mahjong manga is on extended hiatus due to surgery. The compiled manga volumes have also been delayed by one month.
Kobayashi had taken a day trip for research when she was injured. She was admitted into a hospital where she underwent surgery under general anesthesia. She has since been discharged from the hospital.
While Kobayashi had manga layouts in her mind during her hospital stay and was able to check on previous layouts, she could not get much real work done. She felt bad about that, so she is hoping that she can make up for it during recovery.
Kobayashi has been drawing the Saki manga in Square Enix's Young Gangan magazine since 2006, and Square Enix had scheduled the 11th book volume for April before her announcement. She had taken hiatuses in 2009 and 2011, although the 2011 break was due to the manga's slow process and not due to illness. The manga already inspired a television anime series, and a television anime adaptation of its National Tournament arc has been green-lit as well.
Aguri Igarashi has been drawing a separate Saki Achiga-hen episode of side-A spinoff manga since 2011, but that manga is ending next month. Igarashi's manga inspired a 12-episode anime series last year and Crunchyroll streamed the series as it aired in Japan. More special episodes were announced in June. The first aired in December, followed by the second on January 29 and two more in the works.
[Via Yaraon!]
---