News

Iron Man 3's Shane Black Still Involved in Live-Action Death Note Plans

posted on by Lynzee Loveridge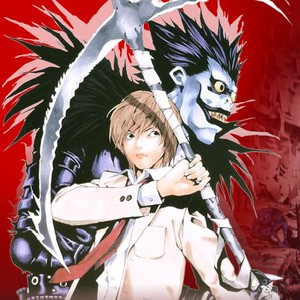 Iron Man 3 director Shane Black confirmed in an interview with Bleeding Cool that he is still involved in Warner Brothers' planned live-action film adaptation of Tsugumi Ohba and Takeshi Obata's manga Death Note.
Black (Kiss Kiss Bang Bang; writer of the Lethal Weapon film series) did not provide progress details on the project, instead stating that the next three months will be dedicated to writing the live-action Doc Savage comic book adaptation with Chuck Mondry and Anthony Baggarozzi (both are also attached to Death Note.) Black's last update was at his Long Beach Comic Con panel in 2011. At the time, he stated Ryuk was added back into the script and "the creation of a villain, the downward spiral" of the main character Light was the film's focus.
Warner Bros. had acquired the rights to the series from previous rights-owner Vertigo Entertainment in 2009. At the time, screenwriter brothers Vlas and Charles Parlapanides were attached to the project.
Thanks to Xenos for the news tip.
Source: Bleeding Cool
---