News

Wolf Children DVD and Blu-ray December 23

posted on by Andrew Osmond
---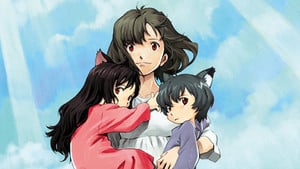 Manga Entertainment has tweeted that it will release The Wolf Children Ame and Yuki on DVD and Blu-ray on December 23. The tweet links to an Amazon listing, according to which the film will appear on DVD and as a Blu-ray/DVD Collector's Edition Combo pack.
Director Mamoru Hosoda also made The Girl who Leapt Through Time and Summer Wars. When The Wolf Children Ame and Yuki was screened by the 2012 London Film Festival, the film was described as follows:
Hana, a student at Tokyo University, is intrigued by a mysterious man who sits in on lectures despite not being registered to attend. Before long, they fall in love and she discovers that he is a wolf-man; he has the blood of both man and wolf and, as wolves have been extinct in Japan for many years, he is the last of his kind. Before long, they bring two children into the world – Ame and Yuki – who begin to display wolf characteristics, and as such may need to be brought up away from the outside world. As they grow older they will have to deal with their differences and decide which path to take.
---