News

Blue Exorcist Director Okamura Unveils 2nd Sekai Seifuku Ad

posted on by Egan Loo
A-1 previews "World Conquest: Stratagem
Zvezda
's" music, story, characters, visual
---
The official website for the Sekai Seifuku ~ Bōryaku no Zvezda (World Conquest: Stratagem Zvezda) television anime began streaming the second commercial on Saturday. The commercial previews the music in the opening theme song which the popular rock group "the band apart" is composing, arranging, and performing. Maaya Sakamoto will provide her voice for the song.
The story follows Zvezda, a secret society bent on glorious world conquest — and led by a little girl. (Zvezda is Russian for "star.")
The website also updated with a key visual by character designer/chief animation director Keigo Sasaki (Blue Exorcist, Night Raid 1931) and character introduction pages by original character designer Kouhaku Kuroboshi (Allison & Lillia, Kino's Journey, Sky Girls):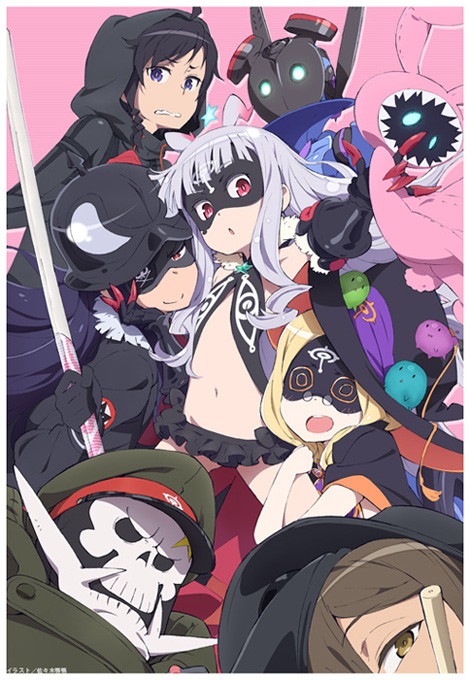 Venera-sama
The head of the secret society "Zvezda" which plots for world conquest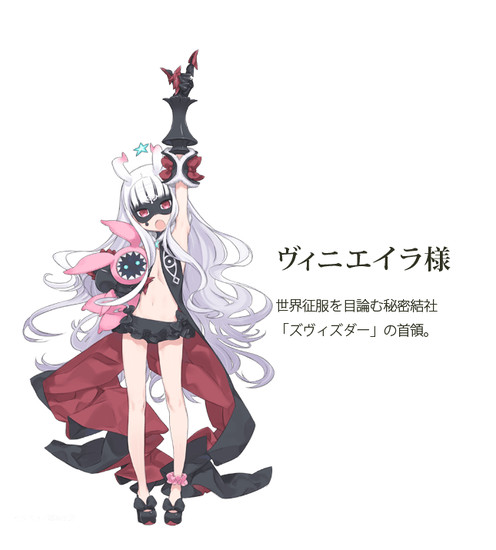 Dva
A second-year middle school student who ran away from home. She met Venera and eventually became a part of Zvezda.


Professor Um and Kurukuru
Um is a blonde leader in Zvezda who speaks with a Hiroshima accent. She is a scientist who is expert in all things technical. Kurukuru is Zvezda's mascot-like character.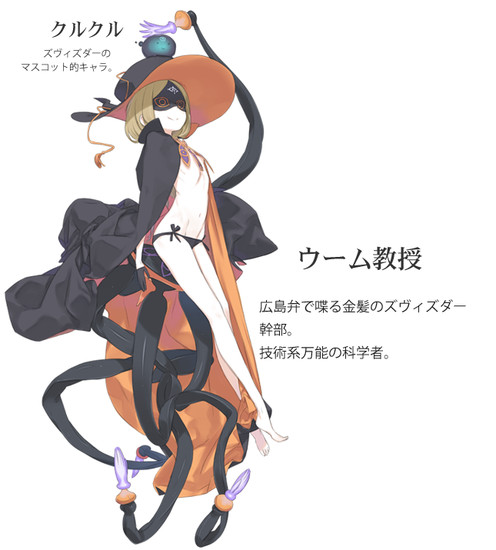 Robo-ko
"Her name and appearance suggests she is a girl robot."


Odin
Zvezda's main combatant. Until Dva joined, he was Zvezda's lowest minion.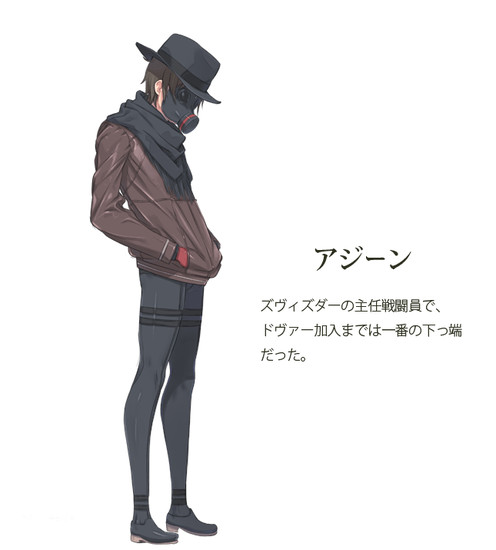 Plamja-sama
A high school girl who is also a sadistic top brass in Zvezda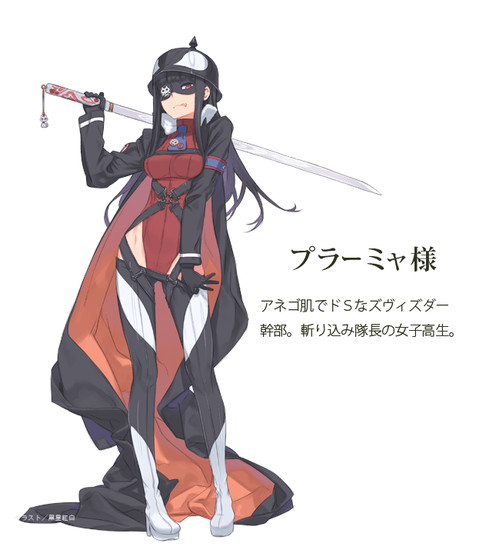 General Pepel
An imposing Zvezda leader who is large in stature


White Robin and White Eaglet
The "White Light" sentai members who battle for justice against Zvezda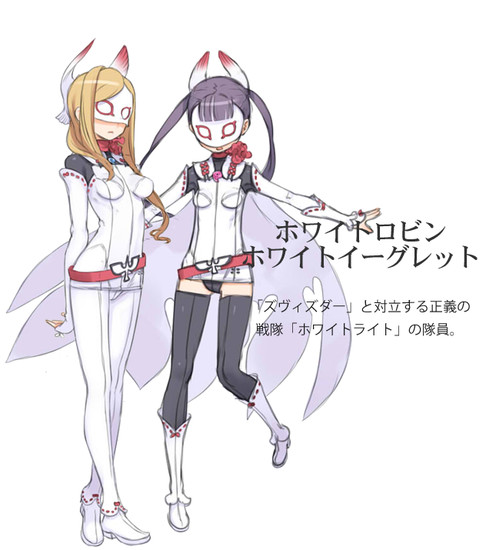 Tensai Okamura (Blue Exorcist, Darker Than Black, Wolf's Rain) is directing the brand-new television anime at A-1 Pictures. Type-Moon's Meteo Hoshizora and Okamura are in charge of the series scripts. Kouhaku Kuroboshi (Allison & Lillia, Kino's Journey, Sky Girls) created the original character designs, and Keigo Sasaki (Blue Exorcist, Night Raid 1931) is adapting them for animation. Tatsuya Katou (Free! - Iwatobi Swim Club, Horizon in the Middle of Nowhere, Medaka Box) is composing the music.

The anime's tagline reads, "The world wants to be conquered!"
The series will premiere next January on MBS, Tokyo MX TV, and other stations.
Thanks to Maxim Firsov for the news tip
Images © hunting cap brothers/Aniplex, Conquest Executive Committee
Update: Name spellings updated. Thanks cc888
---