News

Ghibli Screenings at Prince Charles Cinema in January and February

posted on by Andrew Osmond
---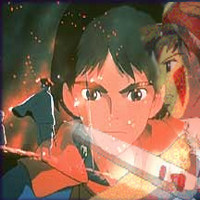 The Prince Charles cinema in London's Leicester Square is continuing to screen Studio Ghibli films on Thursdays, and has added two screenings in February, below. All the screenings are subtitled.
- The cinema will screen Princess Mononoke (pictured) on Thursday January 23 at 8.55 p.m.
- It will screen Howl's Moving Castle on Thursday January 30 at 9 p.m.
- It will screen Whisper of the Heart on Thursday February 20 at 6 p.m.
- It will screen The Cat Returns on Thursday February 27 at 7 p.m.
---