News

Margaret, Teddie Join Persona 4: Dancing All Night Rhythm Game

posted on by Karen Ressler
DLCs added for PS Vita game shipping June 25 in Japan
---
This year's June 4 issue of Famitsu Magazine will announce on Thursday that Margaret and Teddie (Kuma) will join the upcoming PlayStation Vita rhythm game Persona 4 Dancing All Night. Sayaka Ohara and Kappei Yamaguchi are reprising their roles as the characters.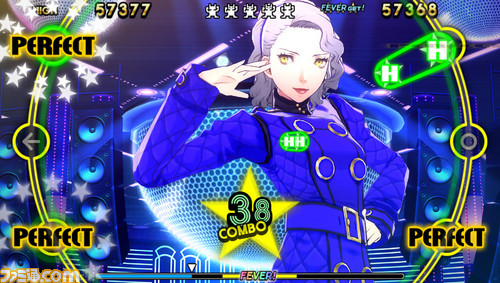 In addition, the magazine will offer details on free and paid DLCs with extra songs and costumes, such as Teddie's Persona 4 Arena outfit, pictured below.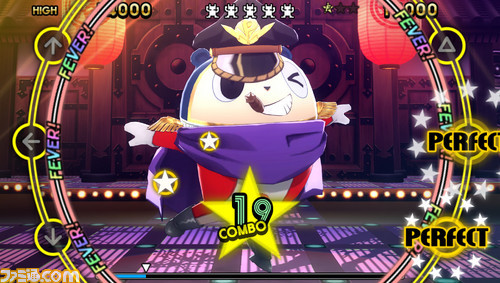 The game will debut in Japan on June 25, and first copies will also come bundled with a Blu-ray containing footage from Persona 5. A special "crazy value pack" will ship on the same day, and will contain a collector's box with an original illustration, the PS Vita game, a 2-disc original soundtrack, as well as three pieces of DLC, which will include things like costumes. A "premium crazy box" will be also be released, and the box will contain the crazy value pack, as well as a limited edition PlayStation Vita system with a Persona 4: Dancing All Night design.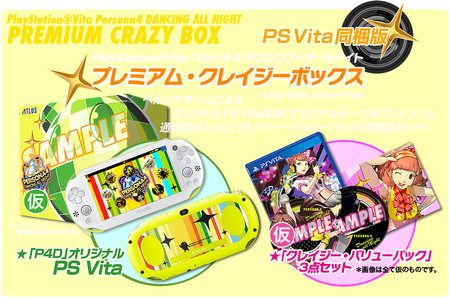 The game was originally slated for last fall but was delayed until this year. The website also previously listed Dingo as a developing partner, but now it only lists Atlus and Sega.
The story of the game begins half a year after the Inaba City serial murder case was solved and Rise Kujikawa returns to the world of entertainment. As rumors begin spreading that "at midnight, if you see a strange video playing on a certain site, you are transported to the 'other side' and will never wake up again," members of the idol group "Kanamin Kitchen," which includes Rise's underclassman Kanami Mashita (voiced by Minako Kotobuki), are disappearing.
In the game, the "Hero," Rise, Kanami, Yosuke, Chie, Kanji, Yukiko, Naoto, Nanako, and other Persona 4 characters engage in a "dance battle" with the Shadows in the mysterious world of "Mayonaka Stage."
Atlus USA confirmed that it will release the game in North America.
[Via Otakomu]
Update: Spelling of Teddie's name fixed. Thanks, SaiyamanMS.
---