Bespa Kumamero to perform at Anime Boston 2009
January 12, 2009 - Japanese cyberpunk techno artists BESPA KUMAMERO will return to the USA to perform at Anime Boston 2009 - May 22-24, 2009.
A permanent fixture in the Japan Files.com Top 10 selling artists, BESPA KUMAMERO made their USA debut in 2008 at Anime Matsuri in Houston, TX, following up with appearances in Mexico and Russia in the same year.
The high energy duo was nominated for Best Japanese Rising Star in 2008 by Shojo Beat magazine, and is currently featured in Shojo Beat's 2009 Music Awards as a nominee for Best Japanese Electronic Group.
Links!
BESPA KUMAMERO on JapanFiles.com - http://www.japanfiles.com/bespakumamero
BESPA KUMAMERO Official MySpace - http://www.myspace.com/bespakumamero
BESPA KUMAMERO in Shojo Beat 2009 Music Awards - http://shojobeat.viz.com/music_sb/electronic/bespa_kumamero/
Anime Boston - http://www.animeboston.com/
About JAPANFILES.COM:
Supporting Japanese artists since 2004, JapanFiles.com specializes in MP3 sales and media promotion for Japanese music, with over 250 indie bands reaching their USA fans - rock, hip-hop, punk, and techno! All downloads are DRM-free and only 99 cents each!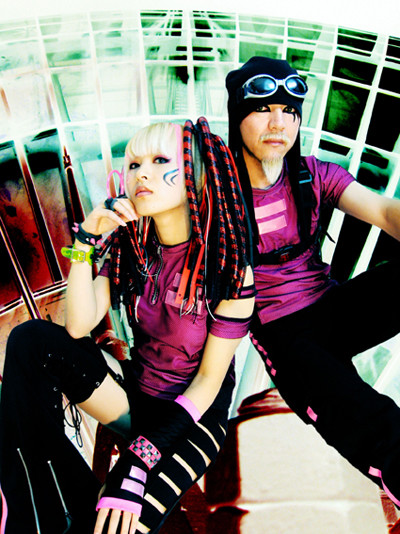 ---