Eagle One Media Teams with Starz Media's Manga Entertainment to Launch Animated Motion Comics of Street Fighter and Voltron: Defender of the Universe
Street Fighter & Voltron Series Coming to Syfy Channel, iTunes, Xbox Live, PlayStation Store
September 1, 2009. Macomb, MI. Eagle One Media announced today details of an agreement with Starz Media's Manga Entertainment to make animated motion comic productions of Street Fighter, based on the CAPCOM video games, and Voltron: Defender of the Universe, based on the worldwide popular anime TV series, available for broadcast and digital download distribution. Both motion comic series will be broadcast on the Syfy Channel over several weeks beginning September 28th during Manga's popular Ani-Mondays programming block. Following the Syfy broadcasts, the motion comic episodes will then be made available for purchase with Starz Digital Media's distribution partners by digital download through outlets including: iTunes, Xbox Live, and PlayStation Store.
Animated motion comics utilize the storyline and dialog from existing published comics and with the addition of voice-over, special effects, music, and animation, creates a fast paced video adaptation for the viewer to enjoy through various medium. Previously, Eagle One Media's animated motion comics had only been available for purchase on DVD. Aside from its animated motion comics based on Street Fighter and Voltron: Defender of the Universe, Eagle One Media has also produced such content based on The Terminator and the Micronauts properties.
About Eagle One Media
Eagle One Media, Inc. (www.eagleonemedia.com), a multi-media company, produces animated motion comics based on well-known, globally recognized, licensed properties for the retail market. The company has recently released animated comic DVDs based on CAPCOM's video games series Street Fighter, the anime classic television series Voltron: Defender of the Universe, the blockbuster sci-fi film The Terminator, and the world-wide popular toy line of the Micronauts. Eagle One Media also releases feature length "family friendly" animation features on DVD for the retail market such as Dragon Blade: The Beginning - the world's first 3D computer animated martial arts feature film from action director Stanley Tong. And Dragon Hill, the GOYA Award winning and European hit animation film from Milimetros Studios. With digital download, the company also makes comic books from numerous publishers available for download through its website store.
About Starz Digital Media
Starz Digital Media, an operating division of Starz Media, LLC, is responsible for all digital and on-demand distribution of library content from Overture Films, Anchor Bay Entertainment, Starz Originals from Starz Entertainment, and Manga Entertainment. Through a range of distribution and marketing partnerships with multichannel video providers, Internet distributors and wireless operators worldwide, Starz Digital Media makes its content available under numerous business models including download-to-own/electronic sell-through, video-on-demand, pay-per-view, subscription video-on-demand and ad-supported streaming. The division also programs and supports numerous ad-supported broadband channels and develops games and gaming-related content from many of its properties for distribution worldwide.
About Manga Entertainment
Manga Entertainment Ltd (www.manga.com), a division of Starz Media, LLC, is an entertainment company specializing in the production, marketing and distribution of Japanese animation for theatrical, television, Internet, DVD and home video release worldwide. Manga Entertainment content is marketed and distributed for television by Starz Media, in traditional home video outlets by Anchor Bay Entertainment, and across digital platforms by Starz Digital Media through its various online video and gaming platform partners. Starz Media (www.starzmedia.com), a programming production and distribution company operating worldwide, is a controlled subsidiary of Liberty Media Corporation attributed to Liberty Capital Group.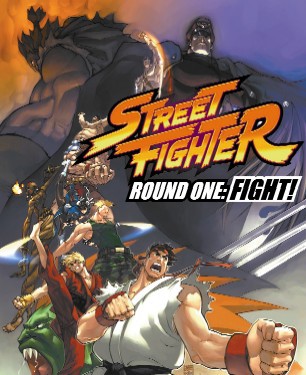 ---
this article has been modified since it was originally posted; see change history