The Gallery
Sho Murase
by Evan Miller,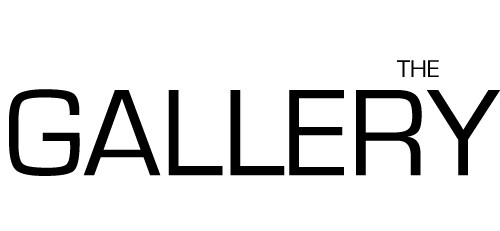 Happy November everyone! Whether you spent the past week in some kind of election-related euphoria or post-Halloween recovery phase (or perhaps both!), I hope that everyone is adjusting to the fall weather well.
I spent last weekend at the Alternative Press Expo (affectionately known as APE), a small comic convention in San Francisco that is run by a much larger event. The event was like a gigantic Artist's Alley for every genre of comics imaginable, including many artists and works influenced by anime and manga. The amount of cross-over between manga and other comic genres never ceases to amaze me, and I have no doubt that it is a topic that we'll be talking about with many of the artists who will eventually grace the pages of this column.
This week's featured artist has worked all over the world, authored numerous published manga and comics, but has never stopped trying to adjust and improve her technique.
---


L1
One glance at the resumé of Sho Murase yields an impressive list of accomplishments, partnerships, and publications. The San Francisco-based artist has worked on advertisements for multinational brands like Virgin and Sony, and her first graphic novel, Sei, was published by Image Comics in 2003. Her art has appeared in galleries worldwide (with a showing in Denmark forthcoming), and her animation work has appeared in Animation Film Festivals througout Europe and the United States. However, when you ask Murase about her work, she doesn't hesitate to mention the parts of her artwork that she feels aren't as good.
Moved to Spain from her native Japan when she was just a year old, Murase jokes that she's doing the same thing she did when she was little and drew stick figures - "I'm just better at it now," she says. Growing up, Murase developed a unique perspective on the art world, one melded by her surroundings in Europe as well as the Japanese manga that relatives would send to her. She counts Inoue Takehiko (Slam Dunk) and Kushimoto Maki among her favorite manga artists, but also mentions the pacing of European titles, such as the Tintin series, and the style of artists like Moebius as stylistic influences.
Although Murase had a strong passion for art, she was under the impression that art was only a viable career option if you wanted to go into graphic design. Consequently, she decided to study psychology upon entering university. Although aspects of the field appealed to her, she didn't enjoy it as much as she had hoped. Around that time, fate intervened. She showed some of her artwork to a friend who was working as an animator. His response?
"He said that I couldn't make it as an artist," says Murase, before adding, "of course, that became a kind of motivation for me." The chance conversation with her friend showed Murase that there were many other career options out there for an artist, and soon after that, she enrolled in animation school. In light of her accomplishments, the friend who once advised her not to pursue a career in art has become one of her biggest supporters.
Following graduation, Murase found work as an animator and quickly found herself working on animated segments for commercials. While line animating was a challenge, Murase used the jobs as a chance to work with a number of different styles that customers requested she use. Consequentially, she gained valuable experience with both graphic and traditionally rendered styles. Murase prefers a bolder graphic look in her own work as well, which she began to experiment with more as she continued her animation work. It was around this time that she completed the project that would later be known as Sei.

Nancy Drew
Originally, Murase wrote Sei for fun, just to see if she could finish a graphic novel. Upon completion, however, she decided to shop the piece around to various publishers to see if any of them would respond. To her surprise, three publishers contacted her to request publication deals. Shocked but thrilled, Image Comics eventually won the rights to sell her story. In turn, Murase decided to start working more with the graphic novel format for her future stories. Looking back, Murase says she is glad that she finished Sei before sending it to publisher, noting that, "It's easier to pick up a title that is already done."
Since working on Sei, Murase has been tapped to draw a comic book adaptation of the Nancy Drew novel series and was later approached by Tokyopop to publish one of her own creative projects, the psychological drama Me2. Today, Murase is working on these titles as well as a few others while she also continues to juggle work in animation. Her work features many strong, self-confident female characters, but she views this as another area where she could "improve," citing a desire to try creating a male lead character in a future work.
Although she has a very busy schedule, Murase still draws and produces works with the same kind of energy that make her earlier work so powerful. Her advice for other artists starting out? "If you have the chance, don't be scared about getting published - just keep trying and don't let people influence you too much. Do what feels right for you." Considering the quality of her work, this columnist is truly thrilled that Sho Murase took her own advice to heart when she was starting out.
---
IN DEPTH

Me2 Sample Page
ANN: Is there a particular drawing or work among your earlier projects that you have particularly nostalgic feelings for? Why?
Sho Murase: Not really. Once my work is done, it's done. I don't have a certain reverence for one work over another; I keep focused on the projects I'm doing at the time. If it is a work project, then it's part of my life. But if it is something that I do personally, it's more of a process than a result so to speak. The process of working on the piece is more important than the end result.
ANN: Your work is a pastiche of various cultural and artistic influences. Is there a piece or creation you've done that you feel best represents your personality?
SM: Probably Me2. That is the work where I had the most freedom to do whatever I liked with the story and tell it like I wanted, so it's the closest to what I wanted to do. However, it didn't turn out exactly how I liked it. Perhaps I am just overly critical by nature.

ANN: Why did you select the various fields and majors that you did in your academic career, and how do they each come into play in your work?
SM: Fine arts and graphic design of course - psychology comes into play and helps a lot with character development. Particularly with Me2, it helps with the development of character and also touches upon mental images. Helps with interactions, etc. and it has helped work as well. Fine arts and other stuff are good tools. I'm told that I have a lot of graphic design elements in my work as well.


Harajuku Girl: Bee
ANN: On that same subject: is there a particular field, subject or technique that you've studied that you feel other artists could really benefit from? Something obscure that many people would overlook perhaps?
SM: I find that it's really helpful to look at abstract and experimental work. We overlook that, especially when doing professional work. We try to make things "right" too much, but that can be restraining. Abstracts can be anything - it can be closer to us in many ways. Some of it is so different from what we usually do, and it opens up a whole other world where an artist can express themselves more freely, but also have the craftsmanship to do what they need to do. The stuff that we do can be very literal, but adding something more abstract can refine those characters. I learn a lot from doing that.
ANN: I see a lot of swirls (for example, detailed hair styles) in your work. What inspired the use of those?
SM: It was mostly inspired by graphic design motives and the work of Gustav Klimt. I did a little bit of fashion illustration in the past, so I am also influenced by the European fashion magazines... that could have something to do with it as well.
ANN: What do you think the biggest difference is between the reception of comics in Europe and how they are viewed in the US?
SM: In France, it's like Japan - you won't see a specific type of person reading comics, they'll be everyday people - we already have variations in style here, but it's still a niche thing. Comics still carry a superhero stigma here. In Europe, it's like a book and the content is always different. It's for all audiences. Here, that may change in the future too... but right now, I think comics in the US are still tied to that image of superheroes to some degree.

---
Interested in Sho Murase's work? Samples of her work and her blog can be found on her webpage. She also has a seperate webpage for Me2 here.
---
Are you an aspiring manga artist looking for some extra page views? Do you have a friend or loved one who draws extremely good original manga but needs a boost? Don't just sit there! Submit two links to your work, including one original piece (no file attachments please! File attachments will become members of the non-existent McCain administration), to evan [at] animenewsnetwork dot com, and you could be featured in a future Gallery column!
All works © Sho Murase.
---
discuss this in the forum (5 posts)
|