×
remind me tomorrow
remind me next week
never remind me
Subscribe to the ANN Newsletter • Wake up every Sunday to a curated list of ANN's most interesting posts of the week.
read more
The Gallery
Luciole/Schin Loong
by Evan Miller,
Not a week has passed since Anime Expo, and we're already gearing up for another pair of conventions: Otakon and San Diego Comic Con. As with AX, a few previously featured Gallery artists will be in attendance at both events. Check the bottom of this page for a peek at both events, along with table listings for Gallery artists. If you happen to attend either con (or are insane and plan on hitting both), please stop by and show the artists some love!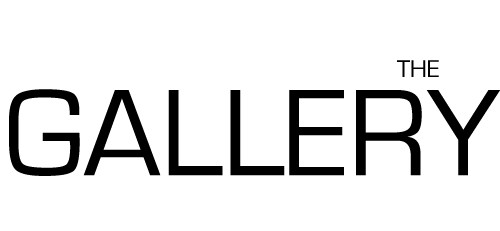 Our guest this week has been featured in publications from the Society of Illustrators, an art book published by Udon Comics, and in magazine features around the world. You Deviant Art fans out there may know her by the nickname "Luciole." Join me in welcoming...
---

Profile

Nicknames: Ducky


Color: I use way too much red.
Tools of the trade: Watercolor, Painter, Photoshop
Favorite place to draw: My cozy little room with a hot mug of milk tea.
While drawing, I listen to: movies, audiobooks, stand up comedy, all kinds of music, etc.
Guilty pleasure: I am a slave to potato chips.
Pet Peeve: When my hand sanitizer smells stronger than my perfume.
If I were a fantasy heroine, my weapon would be: I'd like two sub machine guns, one in each hand. Except I'll tie ribbons and a few roses to those guns.

No matter what, I will never draw: Anything I wouldn't show my mother.

The Four Beauties

 

Rainbow Fairy
Among the genres of contemporary popular art, the "fantasy" genre occupies an interesting position. Fantasy art has adorned the covers of science fiction masterworks and cheesy romance novels alike for decades now, which reflects how the genre has been able to effectively straddle the gray area between comics and a more traditional style - not to mention appeal to a sizeable fanbase. Perhaps just as important as the art itself is what the fantasy genre represents: an escape from reality into a world where anything is possible. Schin Hern Loong, who is perhaps best known by her online nickname Luciole, got into fantasy art at a young age for many of the same reasons. "It was a form of escapism for me," says Schin. "I preferred to draw things that I didn't see everyday; impossibly beautiful girls, fairies and the like." However, as she grew up, Schin began to feel like her art should have a deeper meaning - something that was more than just a simple escape from reality that could also have multiple interpretations based on who saw it. Today, after years of self-study, experimentation, and working with art instructors on both sides of the Pacific, Schin feels like she's getting closer to that goal, and her efforts have not gone unnoticed. Her work has been published in magazines around the world and was featured in a gallery exhibition in New York City. On a more personal level, she's become a fixture in the Artist Alley scene at North American anime conventions, where her work has struck a chord with a sizeable base of art fans. "I really like the tight-knit feeling among artists in the Alley," says Schin, who cites the help of fellow artists as one of the main ways she's managed to keep developing her style.
Schin grew up in Malaysia, taking an interest in art from a young age. After spending a few years sketching fantasy work, she took an interest in Japanese manga titles like Sailor Moon and the work of Arina Tanemura (Full Moon wo Sagashite, Kamikaze Kaitou Jeanne). She worked primarily with markers and watercolors, doing her best to mix bright hues shōjo manga features with the rich fantasy style she had grown accustomed to. After deciding to pursue a career in art, she enrolled in art school in Malaysia. As she worked through college, she was inspired by digital artists like Hyung-Tae Kim (not to mention friends online) to try producing art digitally. Although Schin would produce a few pieces using just a tablet, Photoshop and Painter, she eventually settled on a mix of watercolor and digital elements for her work. In 2007, she moved to the United States to attend the Ringling College of Art and Design, where she earned her Bachelor's Degree this May. Her move to the USA led to more appearances at anime conventions, which offered her the chance to meet many of the artists she had previously known only through the internet.

Persephone Destroys the Light
Although the places that Schin calls home have been in flux, the development of her art style reflects a lot of work and conscious design changes. She first started working with watercolors because it was cheap and easy to get, but eventually stuck with the medium because it fit the clear, fresh look that she was going for. "The objective of any artist is to make their work look fresh and beautiful, so watercolor fits the 'manga' look very well," says Schin, adding that the natural effect that watercolor gives you can't be perfectly replicated in the digital form. Schin's sense of color reflect her media of choice: bright hues and lighting lead into fantasy-inspired flourishes and mysterious shadow effects, which add effect to the "evil" elements of her work. "I've never used oil or acrylics, since my eyes are attracted to bright colors," admits Schin. "I prefer to use realistic lighting and tone though; it's something I'm still learning to master." Aside from her fantasy-influenced work, Schin has also worked with caricatures at the request of her professors. Although she admits that the project was a huge change of pace, her work still earned accolades: a sketch Schin produced of famed film director Woody Allen for the project would eventually go to a gallery showing in 2008.

Butterfly Kisses

Even with a quick glance at Schin's work, you can see just how much effort she has put into bringing fantasy aesthetics and the "shōjo" look together in her work. In her universe, doe-eyed heroines and monster-like features occupy the same space, which allows her work to be interpreted in a number of different ways by the viewer. In a recent series of pieces entitled The Monstrosities of the Femme Fatale (see Love and Lies and The Ascension, both displayed on this page), Schin focused on combining "pleasant" images of female figures with elements commonly associated with monsters, evil, and danger. While some of the symbolism behind elements like snakes can seem obvious, Schin designed the works in the series with a more detailed interpretation in mind. In the case of Love and Lies, "snakes can be cold and reclusive, but it is also their nature to look cool," says Schin. She also notes the differences between how the female character and the snakes are reacting in the work. "[The woman] in the image is emotionless, but the other side of her is full of life." The level of detail Schin put into the Monstrosities series reflects another key ingredient in all of her work: a storyline. "All of my current paintings have a back story," says Schin, "but I keep it vague, so the viewer can create their own visions and stories to go with the image."
Although there are many potential ways to interpret Schin's work, the response that her work has received from the art community has been universally positive. She has been featured in the published volume of student work for the Society of Illustrators for two years straight, which also earned her work a place in an exhibition in New York City. Last year, Udon Entertainment asked her to contribute an image for a tribute art book for the CAPCOM game series Darkstalkers. Her work also earned a place in the digital art magazine ImaginFX, where she was selected as Artist of the Month. Back in her native Malaysia, her work was featured on the pages of the art magazine Popcorn in the same year. Despite the attention her work has earned her, Schin is still committed to getting feedback for her work so she can improve. She has worked with other artists in the Artist Alley community to exchange critiques and pick up other tips for producing better work. "It's nice to be part of such a tight-knit group," says Schin. "No matter how much experience you have, every artist needs someone to help check their work to see what they may have missed."
Today, Schin is freelancing and searching for a place to apply her skills further after her recent graduation. While she can't predict where she will end up in the future, she is certain that she will continue developing her style and seek feedback on her work. "As an artist grows, so does the thickness of your skin," says Schin, referring to the tough critiques she's faced thus far. However, as long as she has the will and support, she plans to continue developing the style that has served her so well thus far. Citing some of the hurdles she's faced, Schin admits that "there's a bit of a prejudice against Asian or 'anime' styles in some art circles, but you have to stay professional and improve where you can." Considering her support circle and the attention her work has earned so far, it is safe to say that Schin's future in art is bright.

---


Sweet Roses
ANN: We talked a bit about your use of a "back story" when creating your paintings. Could you tell me about the story behind Sweet Roses?
Schin Hern Loong: Sweet Roses was one of two paintings (the other one is called Opening Light) commissioned by my friend Uennie three years ago. These two paintings were done for a breast cancer awareness event by her online breedables shop Vale of Earth on [social website] Gaia Online, and I was asked to paint a woman with a rose theme. I tried to incorporate a lot of brightness, love and hope into the character as well as reddish pink colors, which were the colors of the breast cancer awareness groups. I still love these paintings very much until this day, as for me they represent something more than just a beautiful woman. As a promise to Uennie, every year I donate 5% of the profits from each of these prints sold to the Susan G. Komen foundation.
ANN: As someone who has studied at art schools in both Asia and North America, what do you think are the biggest differences between the instruction style and teaching philosophies in each region? Did these differences affect your style, and if so, how?

Butterfly Lover
Schin: Having the opportunity to study in both Malaysia and US has very much influenced my work style and habits. In Malaysia, we were taught to study good painters and emulate their work, and to learn all kinds of traditional media. I learned to appreciate all kinds of art and to use mixed media and texture. One of our favorite painters was Drew Struzan, and we pored over his work and learned how to achieve effects as he did. I am very thankful for those years, as they gave me a solid, strict foundation and basic knowledge of art media. When I came to the US, I was surprised to see that the teachers did not offer guidance in terms of who to emulate, but instead we were given free reign to develop our own style. I decided to master digital media and thus my digital work, personal style and overall confidence flourished under my western teachers. I am very glad and thankful for my background, as my Asian school taught me to be versatile and disciplined in my work habits, and my US school taught me to develop my own voice and to have confidence in it.
ANN: What made you want to include the fish elements in your self portrait (My Mug)?
Schin: I did NOT want to do a self portrait - I did one previously and thought that was enough. But we were given an assignment to do another self portrait, and I tried to dodge having to paint myself again by covering half my face with my hands, an umbrella, a mug etc. It didn't look very interesting, and half-asleep at 3am, I doodled a series of thumbnails upon those ideas and eventually fishes, octopuses, Butterflies, Flowers and puffer fish were floating out of the mug. The next morning, I looked in the sketchbook and I was like, wait what? But I painted it anyway and to my surprise, it was well received.


My Mug
ANN: Could you walk us through the creative process - where you started, where you drew inspiration - behind your work for your most recent work for the Society of Illustrators? What did you want to convey in your piece?
Schin: Three paintings of mine fortunately made the cut into SOI's Student Scholarship Competition: My Mug, Four Beauties (2009) and Woody Allen (2008). All three of these paintings were for school and the assignments were self portrait and caricature. Only The Four Beauties was a free topic and I chose to paint them after pitching the thumbnails to my teacher. When the call for entries were announced, the students chose three of their favorite paintings to be submitted for the Competition that year, and it was indeed fortunate and blessed to be selected among so many talented artists.
For all three of these paintings, the first step I did was to make thumbnails in my sketchbook. They are just simple ideas that flow from my mind to paper, and I sort out any composition ideas and elements that I would like to incorporate into the painting. Sometimes there are many thumbnails (My Mug had three pages of variations), or few (Four Beauties only had one where I just sorted out their placements). Woody Allen had two pages full of tiny caricatured faces, and when I couldn't choose which to develop, my teacher suggested that I bunch all of them up into one huge Woody Allen made up of tiny Woody Allens. So that was what I did!

The Ascension
I consider The Four Beauties to be the most developed of all the three paintings. Woody Allen was a sort of funny story, and My Mug had a fun concept which I just polished, but the Four Beauties do not wholly belong to me as they are four legendary women of ancient China who are very famous, and I know that many people know their stories better than I do. Before starting on them, I did plenty of research and read as much as I could about them and in that way, subtly hint to their back stories within their panels using the way they pose, their backgrounds, the colors, and random elements like goldfish, feathers, moons and why the fourth woman is naked (according to legend, she likes to take baths). Thusly I try to encourage all who like this painting to read their back story, as I feel that it adds more weight to the painting. However, it is fine as well to just see them as women representing the four seasons, as I know that not many people know about the four beauties.
ANN: You started drawing with physical media before producing work digitally. What do you think are some of the pitfalls that artists who work exclusively with digital art can fall into, and how would you suggest people overcome those hurdles?
Schin: I think that there is nothing wrong with working exclusively with digital media, as it is very convenient and cheap compared to traditional media and therefore well suited to our fast paced world today. The only hurdles would be the lack of an original piece and the risk of losing the file due to a computer hiccup, but those are easily overcome by making limited prints and a good backup system. However, in creating the art, there are some who think that beautiful artwork comes from Photoshop filters instead of the artist, but that is not true. Basic understanding of composition, anatomy, perspective, color etc. still comes from good old fashioned learning and studying, and not even the best Photoshop filter can mask a poorly executed painting. Therefore, it should be understood that digital art requires as much investment and time as it takes to master any other media. A good knowledge of traditional tools is very useful too, especially to keep the style unique and special within the sea of other digital artists using the same tools. Familiarity with watercolor, pastels, oil paints etc will only lead to a more natural and personal painting, and I think it is important to keep an open mind and explore all kinds of possibilities before working exclusively with digital media.
---
To check out more of Schin's work, start by visiting her official home page here. Most of her recent work is also on her "luciole" account on Deviant Art over here. She is currently taking commissions as well.
---
The Gallery Otakon Alley Preview
Otakon's Alley once again occupies one of the cavernous "basement" halls of the Baltimore Convention Center this year, which has always made getting to the ALLEY:A little tricky. On the bright side, Otakon has some of the latest hours for Artist Alley out of any convention in the country (the hall is open until Midnight on Friday and Saturday), so those of you who plan to panel hop for the whole day will still have a chance to go art shopping late in the evening. Here are the Gallery alums who will have tables in the alley:
| | | | |
| --- | --- | --- | --- |
| Artist | Location | Artist | Location |
| Jessie Lam | Table Q13, Artist Alley | Alice Meichi Li | Table J01, Artist Alley |
| Schin Hern Loong | Table R9, Artist Alley | Hans Tseng | Table C03, Artist Alley |
San Diego Comic Con
Since exhibitor information for San Diego Comic Con has not been released in its entirety yet, there are many artists that I don't have information for yet. At the moment, here is what I've been able to confirm:
Sho Murase will be at the show and has a booth in the Artist Alley at table GG01. She'll also be on a "Kids Graphic Novels" panel hosted by Papercutz in Panel room 2 on Sunday at 3PM and doing a few signings/sketch demos at the Papercutz booth on Thursday and Friday from 11 to Noon.
---
Are you an aspiring manga artist looking for some extra page views? Do you have a friend or loved one who draws extremely good original manga but needs a boost? Don't just sit there! Submit two links to your work, including one original piece (no file attachments please! File attachments will be escorted from the premises in handcuffs), to evan [at] animenewsnetwork dot com, and you could be featured in a future Gallery column!
All works © Schin Hern Loong.
---
discuss this in the forum (9 posts)
|