×
remind me tomorrow
remind me next week
never remind me
ANN Reader Survey • If you haven't had a chance yet, please fill out our annual survey, It's so helpful to us. As a thank you for filling out this massive survey, we're giving away 100 ANN subscriptions to people who fill it out.
read more
×
remind me tomorrow
remind me next week
never remind me
Subscribe to the ANN Newsletter • Wake up every Sunday to a curated list of ANN's most interesting posts of the week.
read more
The Gallery
Alice Meichi Li
by Evan Miller,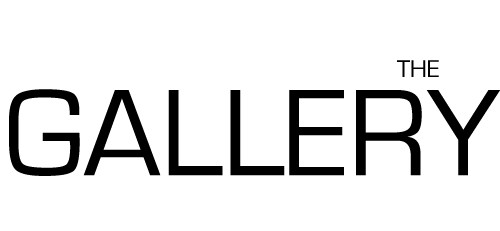 In the past two weeks, I found myself working at Otakon, volunteering at AnimeIowa, and moving ten tons of junk out of my old apartment in Madison, Wisconsin so I can move to the west coast for a while. Being tired, bruised, and delirious from a lack of sleep is never fun, but thanks to a bunch of my friends who helped me move stuff around and maintain some degree of sanity, I got through it and didn't have to resort to running through the streets while mumbling incoherently. The whole "midwestern hospitality" thing is no myth, and I'm really going to miss that kind of warmth as my travels take me elsewhere.
Of course, not every place can be so welcoming. This week's featured artist grew up in one of the midwest's most dangerous regions, but a love of art quickly led her to other places – and a whole other set of experiences and challenges.
---

"Capsicum"
The scene: a Chinese restaurant set in the unwelcoming urban landscape of Detroit, Michigan. Often called one of the most dangerous urban areas of the United States, this restaurant has certainly seen the impact of Detroit's high crime rate: the register has been broken into a few times. After the restaurant owner consults with the police, they suggest that he consider taking matters into his own hands by purchasing a gun. He does, and the next time someone tries to take the register, he chases the culprit down the street with an AK-47.
Alice Meichi Li remembers the moment well; when she was growing up, she often passed the time by doodling and drawing on the back of the menus for the restaurant, which was owned by her parents. "When my dad fired at the thief," recalls Li, "he missed - but the thief got scared and dropped the register, so we got the money back." It's the kind of story that one would expect to see in a cheesy Hollywood action film, but hearing Li retell it, one realizes just how much the scene was a part of her reality as a child. Today, Li resides in Brooklyn with her husband, devoting most of her free time to her artwork. However, the path she walked to get to where she is today was anything but typical.
Li grew up living in two very different worlds. While she faced the hardships of living in a dangerous area, she also faced the pressure of meeting the expectations held by her traditional family. Expectations were high; Li's parents wanted their daughter to attain success by working towards a more prestigious line of work. Although she felt that she truly had a knack for developing art, she wanted to respect her parents' wishes and soon found herself loading up on AP credits and participating in the Junior ROTC as a staff sergeant in high school.
Despite all of her obligations and classes, Li still managed to maintain a small portfolio of her artwork. One day, her friends saw her drawings and encouraged her to join one of the art classes. She was skeptical, but upon seeing her work, the art teacher praised her skills and pushed her to join some of the art classes offered. However, Li knew that if she pursued art, it would be a gamble. Additionally, she would have to drop Junior ROTC – an activity that made her father proud of her. Still, encouragement from her friends and superiors was strong. Even her sergeant with Junior ROTC encouraged her to take the classes. So, with the blessing of her friends but the pressure from her parents hanging over her, Alice Meichi Li decided to pursue art as a full-time career.
Despite many hardships – not to mention the arguments with her parents – Li began to take art classes and promote her work. She moved to New York City when she was accepted to the School of Visual Arts, and although none of the AP credits she worked so hard for transferred to her college transcript, she was finally in a place where she was expected to pursue art as a serious career.

"Lilith"
Li's artwork also brought her an unexpected bit of happiness. As she attended school, she was also promoting her work via LiveJournal, where it caught the eye of an aspiring comic artist in the UK named Michael. He contacted her to let her know how impressive her work was, and the two became fast friends. The two first met face to face when Li visited the UK with a relative. Today, they are married and share an apartment in Brooklyn. "There's so much depth in Alice's work," said Michael, who I caught up with as he helped Li promote her work in the Otakon Artist Alley. "I just had to contact her and let her know how much I liked it."
It is easy to see why people are so captivated by Li's work. Her works draw inspiration from the classical tenets of greek mythology, the modern grey and blue hues of the inner city, and imagery from comics and anime. Specifically, Li mentions Revolutionary Girl Utena as one of the anime that helped inspire her to pursue art professionally. For her, the fact that Utena so seamlessly blends elements inspired by film, history, and mythology as well as the history of anime itself served as a powerful reminder that no one ever has to be strict about limiting themselves to a specific style.
Li's style speaks to the broad palette of experiences and styles that she has encountered. Every single element of each piece is treated as a part of the work; if she uses Photoshop to adjust or adapt a piece, she creates her own filter with which to change the image instead of using the preset filters in the program. With painting, Li prefers to use acrylics to add physical texture to the piece. Of course, she doesn't stop there: many of Li's works incorporate other physical elements, such as carving things into wooden canvas, using melted polyester to create shades and backgrounds, and using burnt shreds of sheet music in the background of music-themed piece.
Li's hard work has certainly paid off. Her work has been featured on DVD and Album art for musical acts like Evanescence, Ben Moody and Yunyu. She also worked on doing cover art for Tokyopop, appeared in CMYK Magazine last year, and continues to feature her art in exhibitions across New York City.
Despite the good fortune that art has brought to her, Li is quick to admit that such an arduous journey has been filled with doubt. "When you are an artist, there are so many moments when it seems like it would just be easier to do something else," says Li. "Right after college, the lure of just getting a job and paying the bills is really tempting. You just have to force yourself to keep going." Considering the acclaim that her work has earned thus far, Li's efforts will no doubt bring her even more success in the future.
---
IN DEPTH

"Endymion"
ANN: Let's talk about Endymion. There's a lot of brightness surrounding the flowers in the center of the piece. What was the intention behind that image?
Alice Meichi Li: I wanted to have a connection between Endymion and the previous painting I did with the same characters, Luna. The picture is based on a Greek myth. The girl in the picture is Selene, the goddess of the moon. The mortal man is Endymion, Selene's lover. The previous work was full of pinks and reds, and so I wanted to link the images through the colors and depicting the same previously blooming flowers now transformed into a humble sympathy bouquet. I wanted to show that the love and warmth from the previous painting still had an impact and drove the story. Since she is a goddess of the moon and rules over the world of the unconscious – sleep, dreams and the like - she puts him to sleep so that he can be with her in his dreams.
ANN: In pieces like Luna and Lilith, we see images of nature overpowering the inner city/modern elements, and traditional elements existing beside modern ones. Are both the characters here "modern" so to speak? What placed them where they are?
AML: These were part of a series of paintings where I wanted to explore my background as a Chinese-American growing up in Detroit. My aim was to blend traditional imagery from within my home with the urban decay I saw outside the home. I have a respect for natural beauty, and I know a lot of people who hate the city because they think there's no nature there. Still, there is a sense of urban naturalism that exudes a different kind of beauty that I strive to convey. Another reason I mix nature into works like these is that it carries an aspect of fantasy. The juxtaposition of the natural and actual is interesting to me. City-dwellers like myself tend to view the artificial, man-made, and the gritty as the "actual," To us, "natural" scenes are represented in our lives more often as elements of fantasy.
ANN: There's a lot of possible ways the emotions of the characters in Lilith could be viewed: depression, regret, and so on. Was there a particular emotion you had in mind, and did you aim to convey a bit of ambiguity with respect to emotions here?
AML: In the case of Lilith, the focus is more on the symbolism with the emotional imagery supporting it. The character of Lilith is based on the Judeo-Christian myth of the same name, who has connections to the Black Madonna as well as the astrological Black Moon. She's also the opposite of the character of Selene, or "Luna", who was also depicted in Endymion. These polar opposites embody the classical dichotomy of the Feminine, as being depicted as either a "virgin" or a "whore". Lilith is a shamed female figure, but she also possesses a great deal of strength. As a result, there's emotional tension between her and the "Adam" character in the picture. The red lanterns suggest a "Red Light District" and the hair shrouding her face as her robe falls off support the disgraced whore side. But the defiant way she holds her head divulges her strength as Adam's first rebellious wife.

"Fountain"
ANN: In Fountain, it seems like everything springs from the wood (the man's arm, for example), except for the white imagery. Where did you begin crafting this piece, and did it come together kind of how you pictured it?
AML: This piece is based on the movie of the same name by Darren Aronofsky. I started with a concept from the film where it's heavily implied that the Tree of Life and the protagonist's wife are linked, and then went through a lot of thumbnails to get to this image. They never explicity stated this connection in the film, so I felt like I wanted to represent that tie in my work. This led me to make the connection to the Greek myth of Apollo and Daphne where the nymph is transformed into a tree to escape Apollo's amorous intentions. And as the movie drew heavily from Mayan mythology, I had the roots of the tree-woman forming into a dragon to imply an influence of the Feathered Serpent god. The overall look, coloring, and textures are a tribute to all the gorgeous cinematography of the film.
ANN: With lots of your work, there are lots of roots, and branches… but greens and leaves are usually absent. Was this a conscious artistic decision? Any reason?
AML: I just find that the bare trees are more aesthetically pleasing. They remind me of lightning, the capillaries of the body, and other similar elements that repeat and reflect themselves at the ratio of phi. I've always been a fan of fractals and Sacred Geometry, so lots of the Golden Section techniques that artists like Leonardo da Vinci used appeal to me. I've never tried to emulate the mathematical preciseness of da Vinci, but I still consider the concepts very influential to my work.
ANN: Tell us about Capsicum, your Pepper Project submission. Where did you start with this piece?
AML: Pepper is meant to be a vey sensual woman, and I wanted to convey that sensuality in a different way. It didn't get accepted though. The choices I made implied spiciness, warmth, and a seductive feeling. A kind of "sultry" feeling really. I use a lot of red in my work now; I used to use more blue. I'm trying to vary the color palette I use a bit more.
ANN: What kind of projects are you working on now?
AML: Ever since I was little, I'd always wanted to do comic book covers. So I'm currently working on some for my husband's comic, and am actively seeking more cover work on top of various commissions I've got going. I'm also in the middle of a personal piece about my father, as a way to deal with his recent passing.
ANN: I noticed you've also done some AMVs. How would you compare that experience to working with physical art? Do you view it as a part of work, or more like an "out" where you are able to express yourself in a different creative medium?
AML: If I could be a pro music video creator, I'd do it. It is freeing to work with movement and music as opposed to my conventional artwork, but AMVs can be simultaneously restrictive because you only have existing footage shot by someone else. Ideally, I would like to shoot my own music videos so I can have more control over the imagery. But for now, I express music's influence in my artwork by working with a lot of rock imagery.
ANN: Although works like Utena have influenced you, you've certainly stayed diverse with your work with various gallery showings, work for Ben Moody and other artists, and so on. Do you think that a lot of manga and anime-influenced artists limit themselves by saying "I'm a manga artist" or something like that?
AML: I think that people make their own creative decisions, so I respect that. I like to diversify my sources of inspiration; it's more interesting to me that way. Just taking everything from one form of expression would be too boring for me. While anime moved me into wanting to do art professionally, I wouldn't call it my only influence. When I was in school, all the freshman had to train in a basic fine arts curriculum – so it was somewhat limiting at first – you couldn't really create art in any certain "style". However, it allowed me to be exposed to and inspired by everything from modern art to classical French Academic art. For example, how Bouguereau created flesh with paint or how the Abstract Expressionism movement influenced how I paint texture. A lot of digital art these days utilizes pre-fabricated textures to bring an organic feel to the piece, but I feel like it makes things more personal and contributes to the overall message of the works when I create the textures myself.
---
If you want to check out Alice's work, here's where to start:
Alice's webpage is the most comprehensive collection of her work, and also includes a link where you can purchase prints of her work. Her AMVs are on YouTube here.
That's all for this week! As always, comments are always encouraged on the forums!
---
Are you an aspiring manga artist looking for some extra page views? Do you have a friend or loved one who draws extremely good original manga but needs a boost? Don't just sit there! Submit two links to your work, including one original piece (no file attachments please! File attachments shall be made into digital paper airplanes), to evan [at] animenewsnetwork dot com, and you could be featured in a future Gallery column!
All works © Alice Meichi Li.
---
discuss this in the forum (3 posts)
|