×
remind me tomorrow
remind me next week
never remind me
Subscribe to the new ANN Newsletter • Wake up every Sunday to a curated list of ANN's most interesting posts of the week.
read more
The Gallery
Bing Lin
by Evan Miller,
Since I arrived in Japan, I have spent more than a few hours at the local Book Off (a secondhand book/cd/video game store) scanning the shelves for old manga that I may have missed the first time around. The wonderful thing about Book Off is that they'll often have entire collections of an old series saran wrapped together and sold for a discounted price. It's wonderful, but it seems a little strange when the series is 30-plus volumes long (Detective Conan/Case Closed comes to mind); a brick of 30 volumes isn't easy to transport. Still, it's comforting knowing that if someone messes with me, my purchase doubles as a heavy, blunt object I can use to defend myself.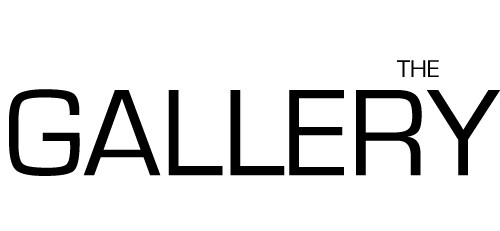 My artist for this week is an architecture major whose work runs the gamut from technical drawings to fanart and original work. She has yet to be published, but her skills hint that the future could hold a lot of potential opportunities. Please welcome...
---


Profile

Nicknames: Bingbing


Color: either yellow or orange
Tools of the trade: pencil, watercolor, Photoshop cs4
The most bizarre place I've ever studied is: at my artist alley table
While drawing, I listen to: anything on my iTunes, which means mostly the latest Asian pop music.
Guilty pleasure: shoujo manga
Pet Peeve: dust on my laptop screen when I cg
A guess at the number of total commissions you've done since you got started as an artist: I really don't know but probably around 250? 300?

If I could re-name a major anime convention, I would name it: I like the names the way they are actually...

Alleyway

 

Could Have Been (HP fanart)
In the art world, there are those that either throw all of their effort behind their work in the hopes of breaking through, and those that keep art solely as a hobby; an escape from the everyday routine. For those that try to walk the tightrope between the two extremes, life can be tricky. Many of the artists I have spoken to cite the pressure of the current economy as a reason they've had to stick with a "regular" career or job in spite of their efforts to keep art in the forefront of their hunt for work. By the same token, going towards the other extreme can give one the feeling that they've "given up" and are being dishonest with themselves over what they truly hope to accomplish professionally. Bing Lin faced this decision a few years ago, and as a result, she's currently majoring in Architecture as a Junior at UC Berkeley. She says that she's happy with the decision she's made, but admits that the temptation to try other areas of study is constant. "I've been rethinking what I want to do," says Bing, adding that she could "potentially explore work in design. I want to do an internship this summer and see how that goes." Regardless of what the future holds, the choice of Architecture is not without its similarities to Bing's regular work. Her sense of form and use of solid, defined features in her drawings reflects a keen technical mind. By the same token, her shading and use of multiple mediums to bring her drawings to life hint at the bevy of skills she has at her disposal, which could potentially help her break into the world of design or fine art. Regardless of where she ends up, Bing admits that art is a constant in her life; a skill that she is so accustomed to that she does it almost without thinking. "I'll end up doodling in notes, or coloring an [architecture drawing] when all I need is a black and white drawing with straight lines," says Bing.

Self Portrait
Ever since she was growing up in China, a future in art seemed to be fated for Bing. When she was just four years old, her parents took her to art classes, where she started practicing drawing techniques and traditional mediums at an early age. Although her work was important to her, Bing viewed art as a fun hobby rather than a tool for expressing herself. "I did still life and colored pencil work in class," she recalls. "It involved a lot of practice with color and technique, so it was more about learning skills than anything." Although she watched a few anime and read manga when she was growing up, Bing's work stayed closer to the techniques she learned in classes. After her family relocated to the San Diego area when she was in elementary school, Bing kept on drawing as a hobby, but didn't have as much time to explore art as she did when she was taking classes. Things changed in middle school, when she discovered the internet and the community of artists that had sprung up around anime and manga fandom there. "At first, I wasn't that interested in trying to draw manga," admits Bing. "But when I saw other people drawing it and how skilled they were, that inspired me." Spurred on by the desire to improve her skills, she started creating fan art. Over time, she found her place in the artist community on sites like Deviant Art, making friends all over North America with whom she exchanged critiques. As she posted more work online and began experimenting with digital media, Bing also took an interest in art beyond the world of manga and anime. She began following the work of illustrators like James Jean, but also continued following digital art from Asia through omnibus publications like Fusion Junction. "When I'm at cons, all I buy are art books," says Bing, who was soon urged by friends to start running her own Artist Alley table at conventions. After giving Artist ALLEY:A shot at Anime Expo 2006, Bing began traveling to other conventions as well. These days, she attends multiple conventions in a single year, which not only motivates her to keep focusing on art, but also keeps her in touch with the friends she has made in the art community. "Artists on Deviant Art and friends have been a huge inspiration to me," says Bing, who considers herself a vocal advocate of seeing Artist Alley as a place to network and share the hobby of art - not just make a quick buck.

(sample of architectural model work)
Outside of conventions, as Bing worked her way through school, she decided to aim for a career in the medical sciences, loading up on difficult AP courses and studying for a dizzying number of hours. However, as she rolled into her senior year, she began to feel that she needed a connection to the arts in some way. "I didn't want to do art because I lacked the confidence for it," Bing admits, adding, "back then I felt like I was doing nothing but studying." After taking her skill in math into account, she decided that a merger of her math and art skills would lend themselves well to a major in Architecture. Consequently, she enrolled at Berkeley and began working on bringing her technical and artistic skills together. At the same time, she kept trying to nudge her own work in different directions by incorporating elements of fine art into her work. Although she tried to create more original work, she often fell back to working on fan art because of the time involved with developing an original piece. "I'm a perfectionist personality-wise," says Bing. "I want to let myself go and be more free form, but my sense of perfection is such that I'll find myself painting one spot over and over until I get it right."

Child of the Water Lilies
When it comes to fan art, Bing has no trouble using a pre-existing story and character and bringing it to life in her own way. "I like to draw faces and work in changes from there," says Bing. In terms of original work, Bing usually refers to doodles she creates - often straight from the margins of her notes from class - and recreates them in greater detail, experimenting with different angles and expressions to get the look she wants. Other times, she finds inspiration in being challenged by others. For her piece Child of the Water Lilies (seen here), Bing was challenged by friends to try drawing the female form instead of the male characters she is more accustomed to. To bring this and other works to life, Bing usually incorporates a different process based on the content and feel of the piece. For some of her work, she describes a careful process in physical media that ends with adjustments in the digital realm: "I'll start with a pencil sketch, lay paper over that, sketch more defined lines on the second sheet, and then I'll scan it in and ink it digitally." In other cases, such as the Miyazaki-inspired piece seen below, Bing opts for watercolor to keep the piece feeling natural. Other media she uses regularly include Copic markers and charcoal, which she used for the self-portrait found on this page.

Miyazaki Tribute
Although it is safe to assume that school will continue to keep Bing busy, it is difficult to imagine her moving too far from working on art. She mentions graphic design as a field where she could potentially find herself, but knows that a lot of possibilities still exist - and things can always take an unusual twist. Her first appearance in Artist Alley led to her contributing to the Something Colorful fan anthology, and her concern for her fellow artists and the art community have helped keep her engaged as an artist. "I was a cali girl before I got to do the convention thing," Bing recalls, citing her art as the reason that she's been able to travel the country, make contacts, get critiques from new friends and improve. She may be a little apprehensive about what the future could hold if she works on art professionally, but if the past is any indication, her work will continue to lead her on an interesting journey - a journey that will be an experience for those that follow her work as well. Who knows - perhaps someone who is walking the tightrope between art and another discipline will find the inspiration in her work that she found in the work of others. "I'm always looking at Deviant Art and thinking about how I would like to be as good as some of the artists out there," Bing admits. "Perhaps someone will look at my work in the future and feel the same way about my work."
---


Roy Mustang (FMA fanart)
ANN: What kind of work has inspired the "soft" color schemes you use with pieces like "Violinist?" What else about this piece makes it a good representation of your style?
Bing Lin: I have always been attracted to works that emit a feeling of light and serenity, so I am always inspired by works where figures are bathed in light. Because of the fascination with a light and airy mood, I tend to play with different methods to create light through different materials. I find watercolors and copic markers especially suitable for my concepts, so that's why most of my copic and watercolor works are light and soft.
ANN: We talked at length about the kind of changes that Artist Alleys have faced in recent years. What do you think conventions could be doing better to accommodate artists and promote a less sales-driven environment?
Bing: I think that there is really no way to lessen the sale driven environment by much, but cons can provide hours where people can meet and talk to artists without sales involved. We could do an artist forum or sketch session like some artist alleys have started in past year to encourage interaction and exchange of ideas.

International House sketch
ANN: Your charcoal work, such as your self portrait, is very impressive. Could you walk us through how you design a piece such as this? What is the most difficult part of a work like this in terms of shading and making it look realistic?
Bing: My charcoal self-portrait was actually an assignment for one of my architecture studios, but I basically just took a photograph and cropped it to find my compostion and sketched with pencil first to layout a rough proportional guide. Then I started with very soft charcoal to lay down general shades. After I block out rough areas of shadows I zoom in to the details to slowly build up the image and blend for a soft realistic look.
ANN: As an architect, if you could design any kind of building for any purpose, what would you design and why? How does the answer to this question reflect your art background?
Bing: I would love to design a multi-purpose building that encompasses a library, design studios, and all sorts of art-related spaces, because I would love to see all sorts of art-loving people come together and share their inspirations and take the arts to new heights. I've always been inspired by literary and film works as well, so this sort of building would be my design dream come true.
---
To check out more of Bing's work, go check out her Deviant Art page
here
.
---
Are you an aspiring manga artist looking for some extra page views? Do you have a friend or loved one who draws extremely good original manga but needs a boost? Don't just sit there! Submit two links to your work, including one original piece (no file attachments please! File attachments will be ground into a fine paste and used as spackle for cheaply designed apartments), to evan [at] animenewsnetwork dot com, and you could be featured in a future Gallery column!
All works © Bing Lin.
---