ANNual Pumpkin Carving Contest

The top five pumpkins as voted by users were as follows:
Revolutionary Girl Utena by Sarah Hackenberg


Mephisto by Rider4Z


Clannad After Story : Evening at a flower field By Jose Montes


Saya by LlamaMaster


Pumpkin Eren by Courtney Nagy


Congratulations to the winners! You will be notified by email.
---
Anime News Network's annual pumpkin carving contest is back! Sharpen your knives and your carving skills and you could walk away with some sweet prizes. In the past, we've given away a grab bag of anime goodies, but we think you'll like this year's offerings just as much. We're still in the process of finalizing what the prizes are (they'll be announced next week!), but we wanted to give everyone the weekend to get a head start on carving.
Contest entries will be accepted until November 3, at which point, user voting will commence. The voting period will last for one week, and winners will be announced after that.
(page will be periodically updated)
Prizes
This year, there will be FIVE first place prizes. All winners will receive:
One 12-month "Anime Membership" Subscription to Crunchyroll
One $50 gift certificate for Right Stuf
One 12-month subscription to Anime News Network, featuring faster access and the ability to turn off ads
Sponsored prizes courtesy of: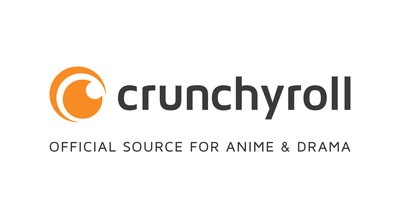 Rules
Send in only TWO jpgs of your finished pumpkin—one lit up at night, and one during the daytime with a sign in front of it that says "Anime News Network 2013".

In your email, please include the name or handle that you would like us to use on the website.

Entries are due by 11:59 PM PST, Sunday Nov. 3, 2013. No exceptions.

Only real pumpkins can be used. Sorry, that means no craft pumpkins. Alternative non-pumpkin gourds are also acceptable.

Usage of markers or other coloring methods is allowed for contrast purposes.

All entries should be emailed to halloween @ animenewsnetwork . com
Anyone can enter, but prizes will only be shipped to addresses within the US or Canada.
Need inspiration? Here are some of the winners from previous years, as well as last year's entries.
Anticipated questions:
How many times can I enter? As many times as you want.
When will the winners be announced? This year, the winners will be decided by an open vote. We'll have more details on that as the end of the contest approaches. The winners will be announced one week after voting.
Is there a theme? Nope, no theme, but try to keep the pumpkins related to anime/manga/games.
The Fine Print: Although unlikely to happen, Anime News Network reserves the right to cancel this contest at any time. Contest is open to any and all residents of the planet Earth and neighbour parallel dimensions, but prizes will only be shipped within the continental United States and Canada (elsewhere, you have to arrange to have it sent to someone living in the appropriate area, and they can send it to you.) Winners' names will be posted on AnimeNewsNetwork.com, their mailing addresses will be provided to our shipping agent of choice (ie: USPS) and no one else. Winners' addresses and e-mail addresses will be erased once the prizes have been shipped. Non-winners' names, e-mail and mailing addresses will not be given out to any one and will be erased when the winners have been confirmed. Non-winners will not be contacted, spammed or harassed in any way. We reserve the right to retroactively add new rules when and how we see fit.
---
discuss this in the forum (49 posts)
|
this article has been modified since it was originally posted; see change history