Interest

New Gundam Work to Be Unveiled in June 13 (Update 2)

posted on by Egan Loo
---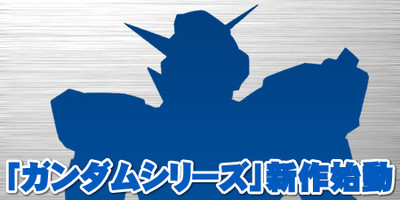 The official Japanese portal site for the Gundam robot franchise confirmed on Monday that a new work in the franchise will be revealed via a live event on June 13 at 1:30 p.m. in Japan (12:30 a.m. EDT). The site promises that everything about the setting, story, mecha, characters, and more will be unveiled about the project. The event will also announce items from the Bandai Namco Group. (Sunrise, the studio behind Gundam, is a Bandai Namco Group company.)
The Bandai Channel and Gundam.info websites will stream the announcement event, but the Bandai Channel service is normally limited to Japanese IP (Internet Protocol) addresses.
An English Twitter account of Bluefin, Bandai's distributor in the United States, had retweeted a message last month that said, "A new Gundam series will be announced during the Tokyo Toy Show....about 3 weeks." However, the message has since been deleted. This year, the International Tokyo Toy Show will run from June 16 to 19.
[Via Tadashi Sudo]
Update: More background information added.
Update 2: Director Seiji Mizushima (Mobile Suit Gundam 00, Fullmetal Alchemist) emphasized that he has nothing to do with the new Gundam project, but added that there are many people involved from the Gundam 00 staff.
---