Interest

Design Snow Hatsune Miku's Official Magical Girl Costume

posted on by Sarah Nelkin
Piapro, Good Smile also collects submissions for pet for Snow Miku Nendoroid
---


The user-generate content site Piapro announced on Wednesday that it is collecting submissions for the design of next year's Snow Miku with Good Smile Company. Following 2013's "Hokkaido Sweets" theme, 2014's Hokkaido winter theme for Hatsune Miku is "Magical Girl."
All costume designs of the magical girl Snow Miku's Nendoroid figure must hold a magical staff. In addition, the site is also collecting submissions for a pet to go with Snow Miku.
Art can be submitted to Piapro by uploading a picture with the proper tags listed on the website. A template for the outfit is also available for download:

All submissions will be due on May 13 at 4:00 p.m. Here are the Magical Girl Snow Miku submissions so far, and here are her pets.
2014 will be the fifth anniversary of Snow Miku. Here's 2012 Snow Miku:


And this year's Snow Miku: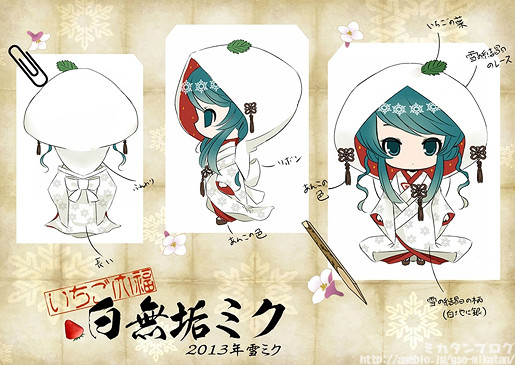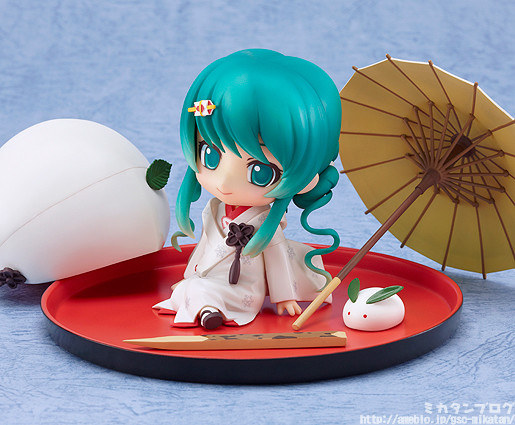 [Via: Hachima Kikō]
Images © 2013 Crypton Future Media
---