Interest

Movic Brings Back Cardcaptor Sakura's Wands — in Diecast Metal

posted on
Sakura's Sealing Wand & Star Wand recreated in zinc
---
MOVIC is recreating Sakura Kinomoto's Sealing Wand and Star Wand from Cardcaptor Sakura — only this time, they will be made out of die-cast zinc. Each is about 15 centimeters (6 inches) long and sell for 3,456 yen (about US$34) as part of MOVIC's new Eternal Masterpiece line of collectibles for adults.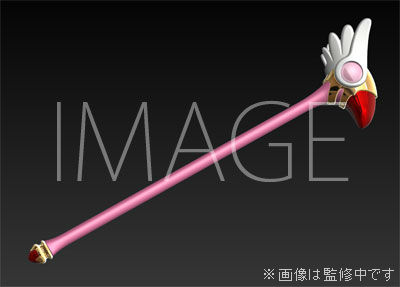 For nostalgia's sake, here are Bandai's wands from the 1990s:

The only word MOVIC will give on the new wands' release dates is "in the future."
[Via Hachima Kikō]
---
RightStuf - Anime, Manga and More