News

Japanese Man Arrested for Pirating Sgt. Frog, Eureka 7

posted on by Egan Loo
Suspect reportedly inherited operation from 2nd man arrested in July
---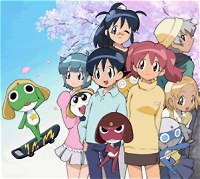 Japan's Association of Copyright for Computer Software announced that police in Saitama, a prefecture directly northwest of Tokyo, had arrested an unemployed 33-year-old man on November 13 on copyright violations for selling unauthorized copies of anime DVDs on the Yahoo Auctions Japan website.
Officials say that the suspect from the northern Japanese city of Sapporo sold 65 DVD-Rs for 34,020 yen (about US$309.10) in four intervals from the beginning of April to the end of May. The titles included Sunrise's Keroro Gunsō (Sgt. Frog) and Keroro Gunsō 2nd Season, along with Bandai's Eureka Seven. Officials are continuing to investigate another 1.8 million yen (US$16,000) in items that the suspect reportedly sold from March to May.
Saitama's police say that the suspect was friends with Kenichirō Yoshizaki, a man that the same police department had also arrested on July 24 for selling unauthorized copies of Keroro Gunsō and Mobile Suit Gundam: The 08th MS Team last year. According to the officials, the new suspect received pirating information, a duplicator, an auction website account, and a payment account from Yoshizaki.
Source: Japan.internet.com, Internet Watch
Image © Mine Yoshizaki / Kadokawashoten, SUNRISE, TV TOKYO, NAS All Rights Reserved.
---