News

Manga Artists Make NYCC Dōjinshi Based on U.S. Comics

posted on by Heather Skinner
Togari
's Natsume, Petit Eva's Hanamoto in lineup; 6 artists at NY Comic Con
---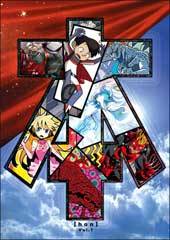 A group of manga artists and illustrators have created an original dōjinshi (self-published) comics anthology inspired by American comics. The anthology, simply titled Hon ("Book" in Japanese) will be for sale at New York Comic Con (NYCC) and New York Anime Festival this week. Marvel Comics editor and talent coordinator Akihide Yanagi assembled an artist lineup that includes Sana Takeda (X-Men: Curse of the Mutants), Ryu Moto (Ryusuke Hamamoto, Petit Eva - [email protected]), Gurihiru (Power Pack), Yoshinori Natsume (Batman: Death Mask, Togari), Yoshio Chatani (Spawn, Rurouni Kenshin), Maiko Kubo, Bkub Okawa, and Misa Tsutsui.
All the Hon creators except Natsume and Tsutsui will be on hand at the NYCC Artists' Alley with their 60-page full color sketchbook. The book features comics, illustrations, and an original 4-page story based on "superheroes." The limited edition book will only be available at NYCC and the Comitia in Tokyo 94 event in November.
Both New York Comic-Con and New York Anime Festival will be held October 8-10 at New York City's Jacob K. Javits Center.
Source: Manga.About.com
---